20 juillet 2018
SUMMER METAL COLLECTION

Reinventing the Classics

Xavier Garcia continues to hit the refresh button on heritage and iconic styles. The XG Summer Collection welcomes new creations characterized by unique metal structures, reminiscent of Barcelona´s continuous striving for innovation.
The new collection features a palette of translucent single-colours in the temples. Your new summer companions aim to turn heads, boasting timeless yet gorgeous shapes. We love the wire-framed fronts combined with warm and vibrant colours in the temples.
Xavier Garcia Barcelona eyewear is lightweight for maximum wearing comfort and fits like a tailored suit.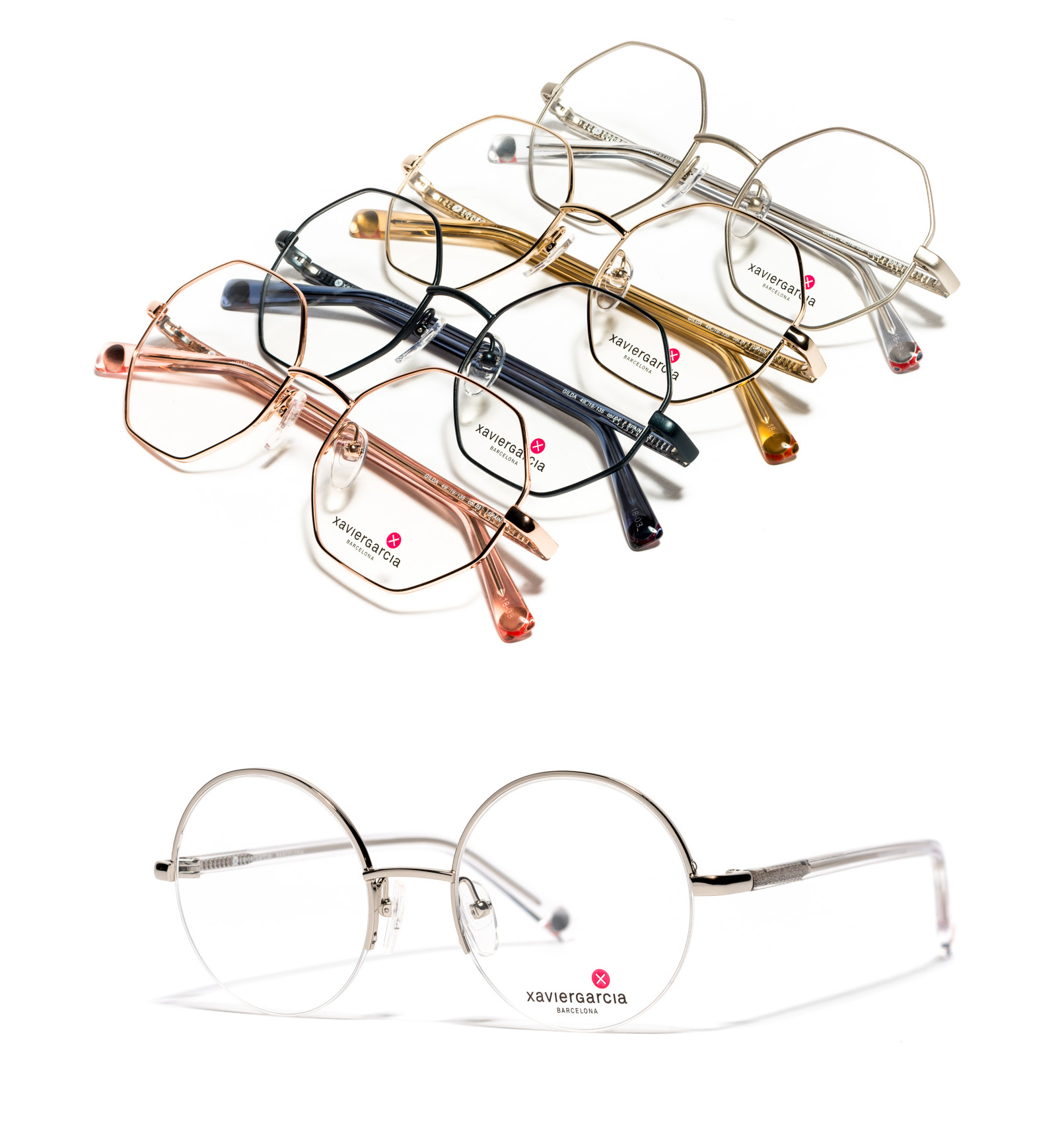 SUMMER ACETATE COLLECTION

Less is more

Our summer collection is a minimalist dream. Volume and proportion are dominating concepts.
Your wardrobe basics for the summer come in translucent lovely shapes. We have created pieces of art that last beyond the season.
Fusing traditional and new technologies, we have created a timeless and exquisite acetate collection for you to fall in love with.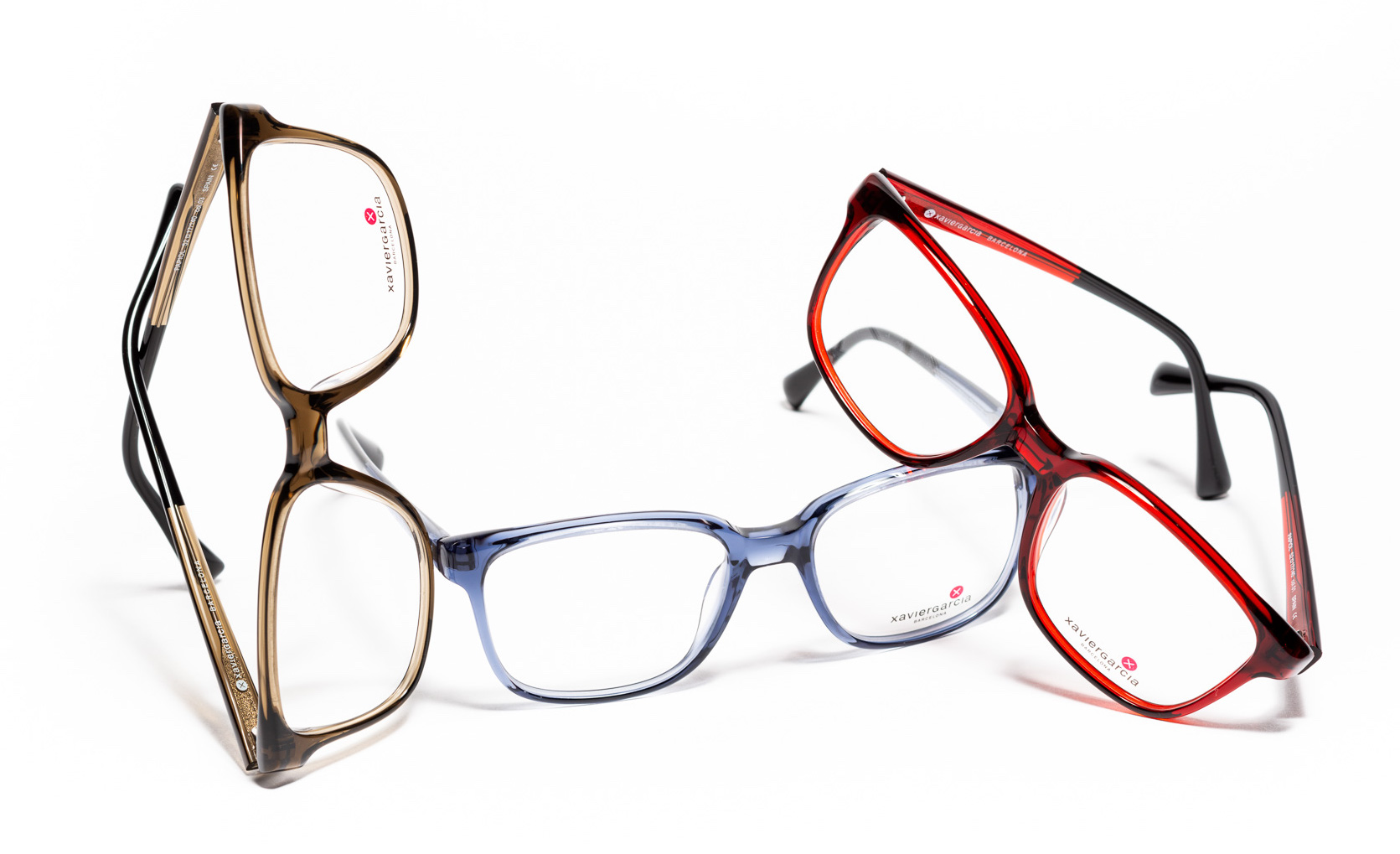 19 juillet 2018
Chez Kid'OKO
GOD SAVE THE KidQUEEN & THE KidKING
La collection optique enfants KID'OKO du groupe OKO PARIS Lunetterie présente deux modèles enfants combinés acétate et métal qui feront de leurs porteurs les reines et les rois de l'école ! Pour les petites filles de 4 à 8 ans, modèle KidQUEEN, et pour les petits garçons de 4 à 8 ans, modèle KidKING ! God save the KIDS !
Deux modèles au designcréateur et aux couleurs acidulées. Pour se démarquer, pour être stylé !
Des petits bijoux fabriqués en Italie pour un design chic et ludique et toujours reconnaissables grâce à la petite tortue OKO gravée sur les embouts de branches.
Les montures sont inédites et singulières, aux détails soignés, et non des réductions des best-sellers pour adultes. Elles intègrent d'ailleurs des verres rehaussés, techniquement adaptés à la morphologie des jeunes porteurs.
Une bonne alternative pour tous les enfants qui ne se retrouvent pas dans les thèmes et les personnages qu'on leur propose et qui veulent se différencier de leurs camarades dès leur plus jeune âge. C'est d'ailleurs le leitmotiv de la maison, marquer sa différence !
Le modèle KidQUEEN est décliné en 4 coloris : Ecaille sur Prune ; Violet sur Parme ; Ecaille sur Rose ; Rouge pourpre sur Rouge vif.
Le modèle KidKING est décliné en 4 coloris : Noir ; Ecaille sur Bleu ciel ; Dégradé de bleus sur Bleu marine ; Violet sur Parme.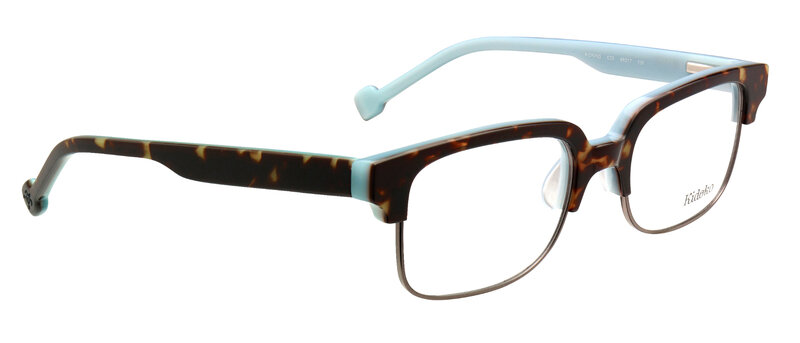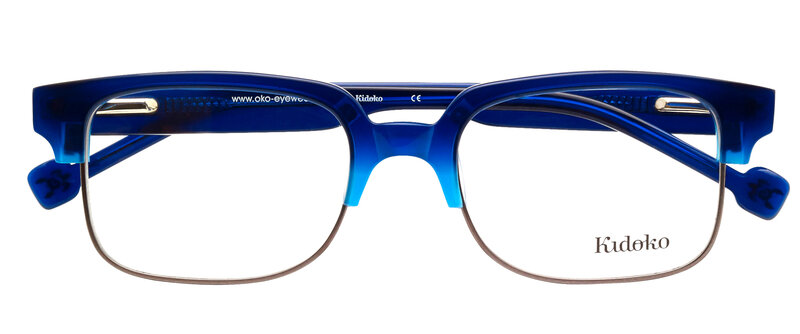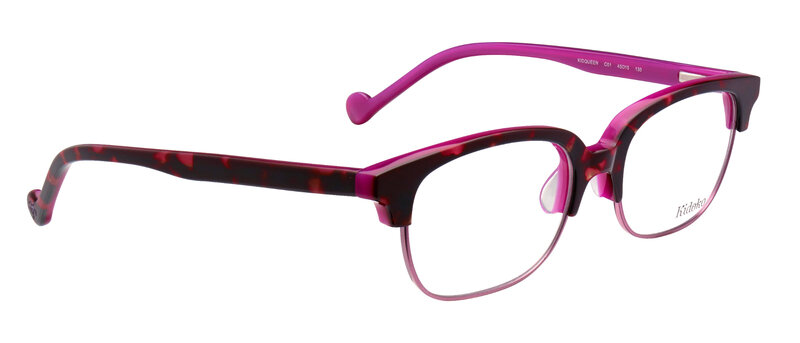 OKO PARIS LUNETTERIE - 94/96 rue Victor Hugo – 94200 IVRY S/SEINE - FRANCE
Tél. +33 (0)1 45 15 27 27 – Fax. +33 (0)1 45 15 27 25
Facebook/oko.paris.lunetterie - Twitter/@OkoLunetterie

06 juillet 2018
KLiiK denmark July 2018 releases
KLiiK denmark launches 3 new styles for Summer 2018 that blend innovative constructions, attractive color combinations and original finishes. Taking its direction from the clean, modern aesthetic of Danish design, each style is subtle while offering a unique, edgy look perfect for those requiring smaller eye sizes. All July releases are featured in the new KLiiK denmark campaign.
Featuring a round retro shape, metal frame K-621 won't go unnoticed thanks to its original construction: three eye rims are soldered together onto a monoblock front and highlighted with contrasting double stripes. To complete the look, a rich epoxy lacquer is applied over the frame for a luxurious, ultra-shine finish. K-621 is available in four color combinations of wine cream coral, brown taupe lavender, black grey turquoise and grey white mint.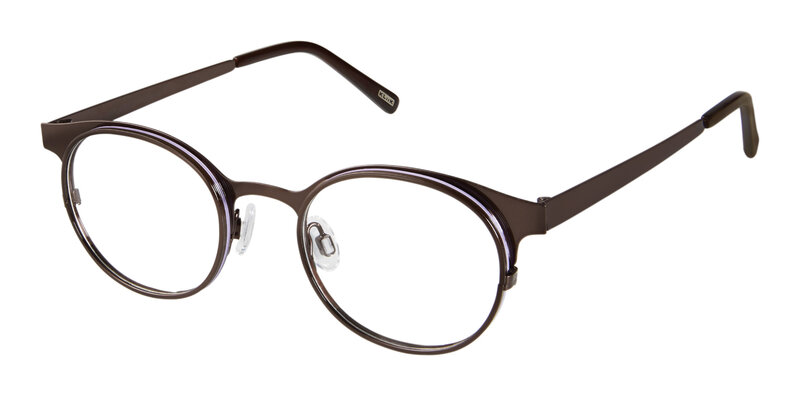 With a modified square shape, women's style K-623 is an interesting combination frame. The marble acetate of the front unveils an embedded metal inlay at the browline to the end piece peaks through the top edge. Completed by matching metal temples in pearl finish, this style comes in navy silver, brown gold, black gun and burgundy rose.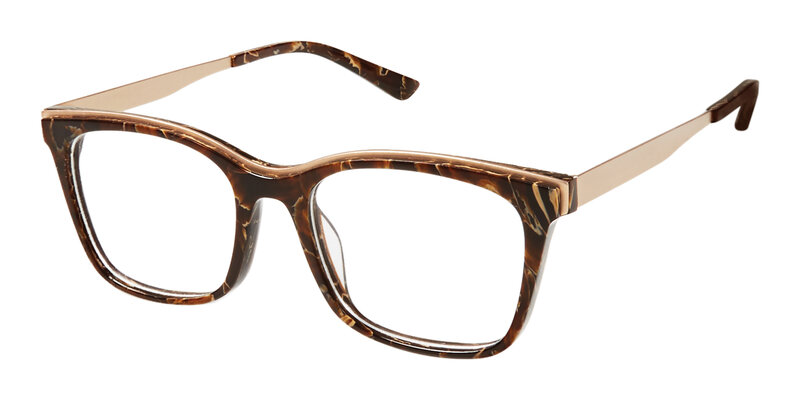 Women's style K-624 uniquely combines a squared off round shape with a custom lamination. Beveling along the browline and the end pieces gives a three dimensional look while revealing the bottom acetate layer for a full view of the colorful, translucent tortoise acetate of this frame, which is offered in vivid hues of cobalt, fuchsia, black and brown.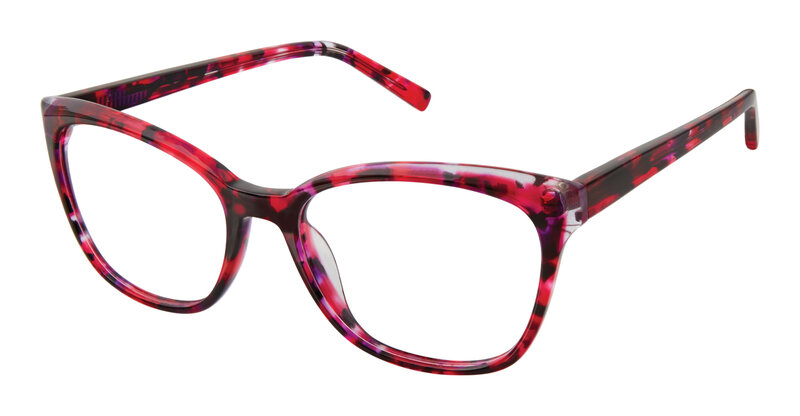 KLiiK denmark is produced by WestGroupe; for more information please visit www.westgroupe.com/KLiiK/
03 juillet 2018
Lobster campaign photographed by Josephine Svane.
Lobster-liscious for Spring/Summer'18
Lobster is a limited edition sunglasses frame inspired by our smørrebrød concept. The style emphasises the meticulous craftsmanship, sculpted volumes and the iconic playfulness that FLEYE Copenhagen is known for.

Handcrafted from sleek beta-titanium for a super light and extremely comfortable sunglasses frame. Lobster is from our exclusive Signature Collection available at selected opticians and stores only.
21 juin 2018
SUPERFLEX KIDS - 2018 COLLECTION
"Express Your Colorful Self"
An explosion of energy and cheerfulness lies at the heart of the new Superflex Kids collection. Color is the main inspiration accompanied by eye-catching details such as funky patterns, special textures, glitter elements and bold contrasts, which make for a fun fashion statement for kids of all ages. Designed with real kids in mind, all Superflex Kids models are constructed with spring hinges for extra durability, comfort and fit.
For the boys, the 8 new styles (3 stainless steel, 4 combo and 1 acetate) all have a sporty, casual look and emulate dad's fashion choices with vibrant, trendy colors.
Styles SFK-189, SFK-195 and SFK-200 are spirited stainless steel frames featuring two-tone coloring. Creating an eye-catching contrast, the secondary coloration is applied to the raised laser cut patterns of the temples: racing stripes for SFK-189, herringbone for SFK-195 and linear matrix stripes for SFK-200. In style SFK-189 a thin line is engraved along the browline and finished in the same contrasting color of the temple pattern.
Model SFK-191 combines a stainless steel front with acetate temples featuring a surprising new "twist" lamination where the acetate is rotated to showcase its back side highlighting the triple coloration and the stripe detail.
Beveling along the front and the end pieces gives a layered look to the triple laminated acetate of style SFK-193, which is enriched by double metal pin dots at the end pieces and temples for a retro feel.
For the young professionals, styles SFK-187 and SFK-197 give a modern twist to classic shapes. With a rounded square shape and a dropped bridge, SFK-187 combines matte and translucent shaded acetates while square style SFK-197 features two-tone coloring and molded temples.
With a retro inspired modified square shape, model SFK-201 comes in a triple laminated acetate. It features metal inlay arrows at the end pieces and the temples that are molded after traditional 50's style to complete the vintage feel.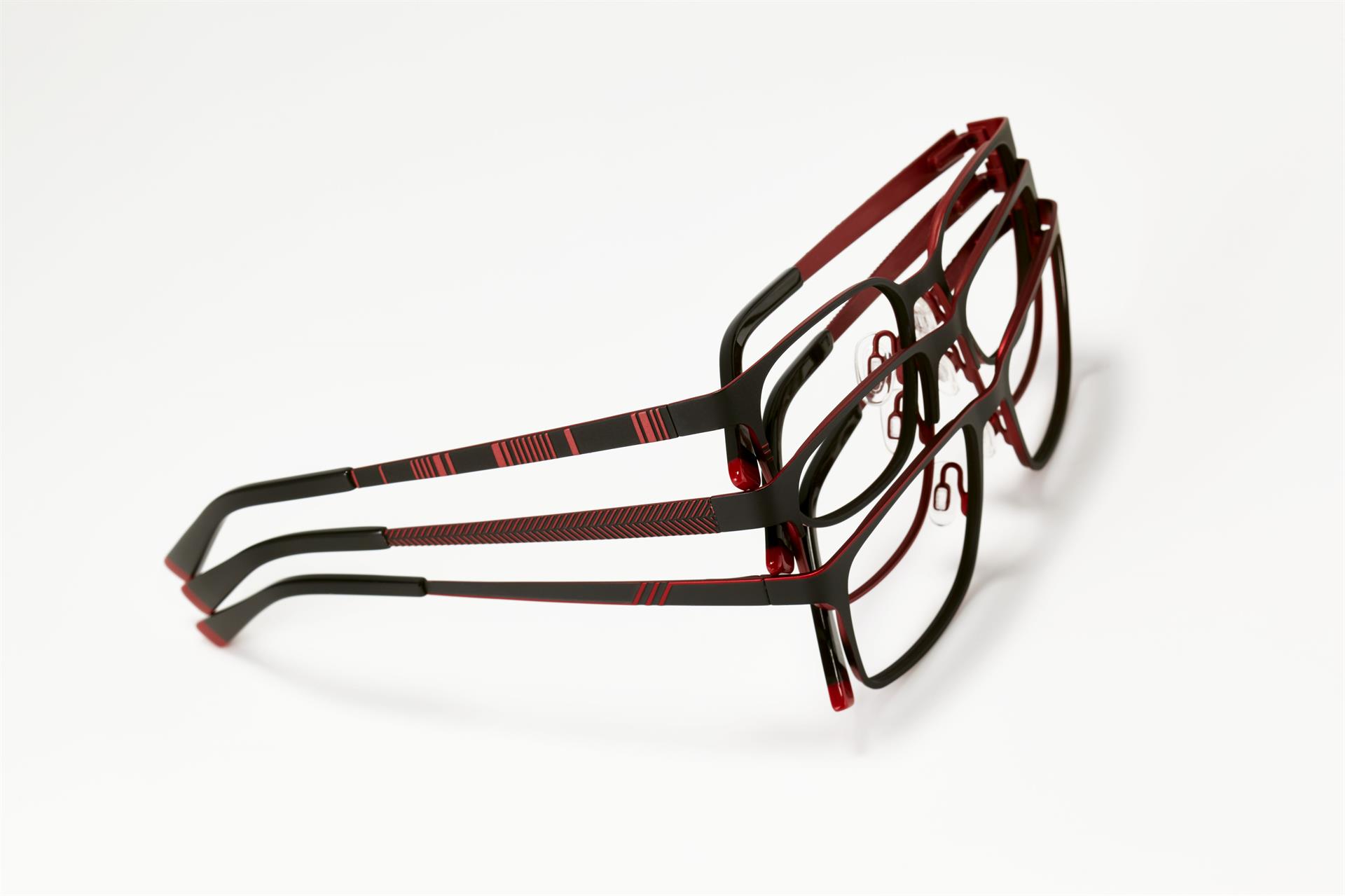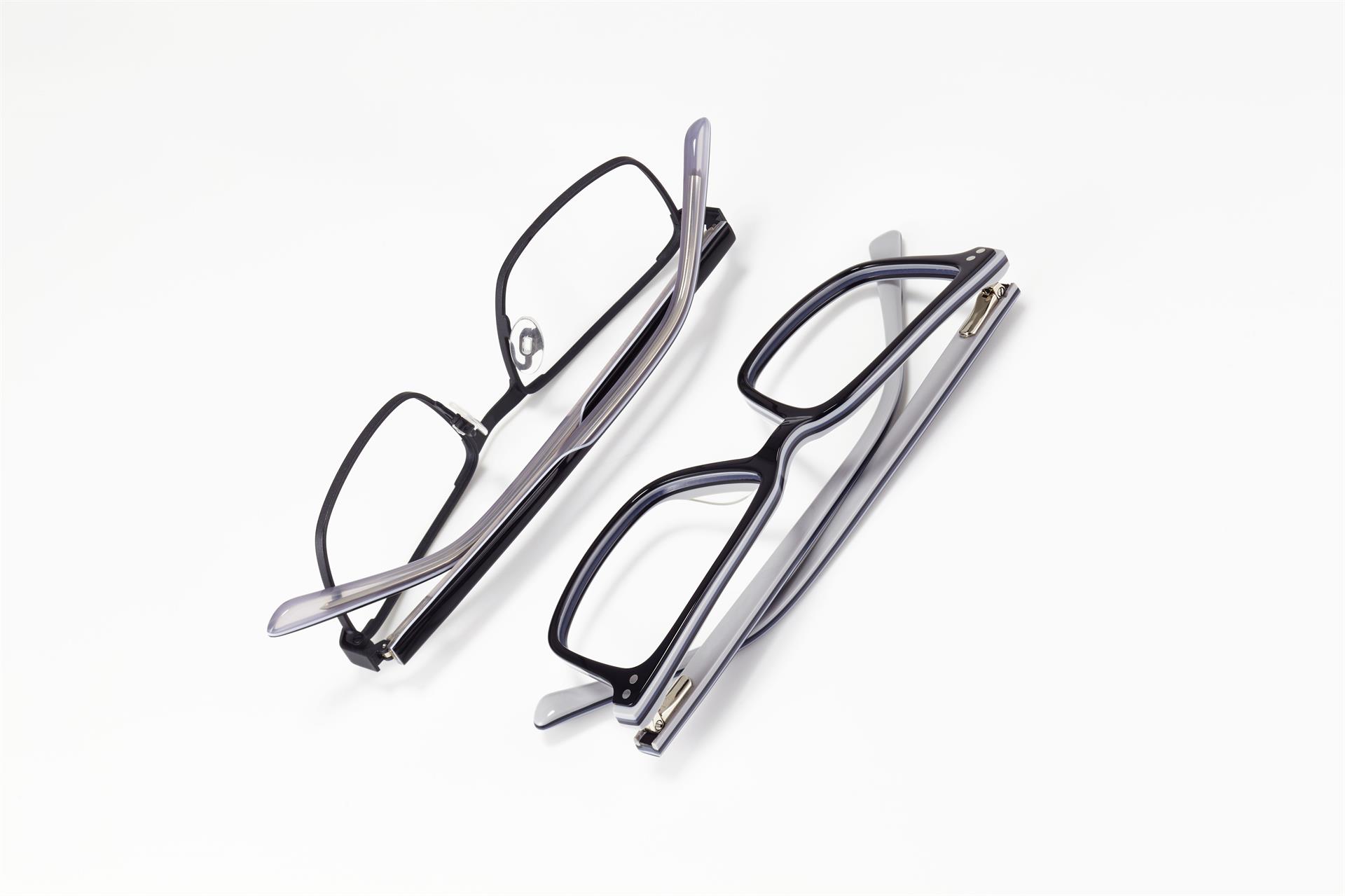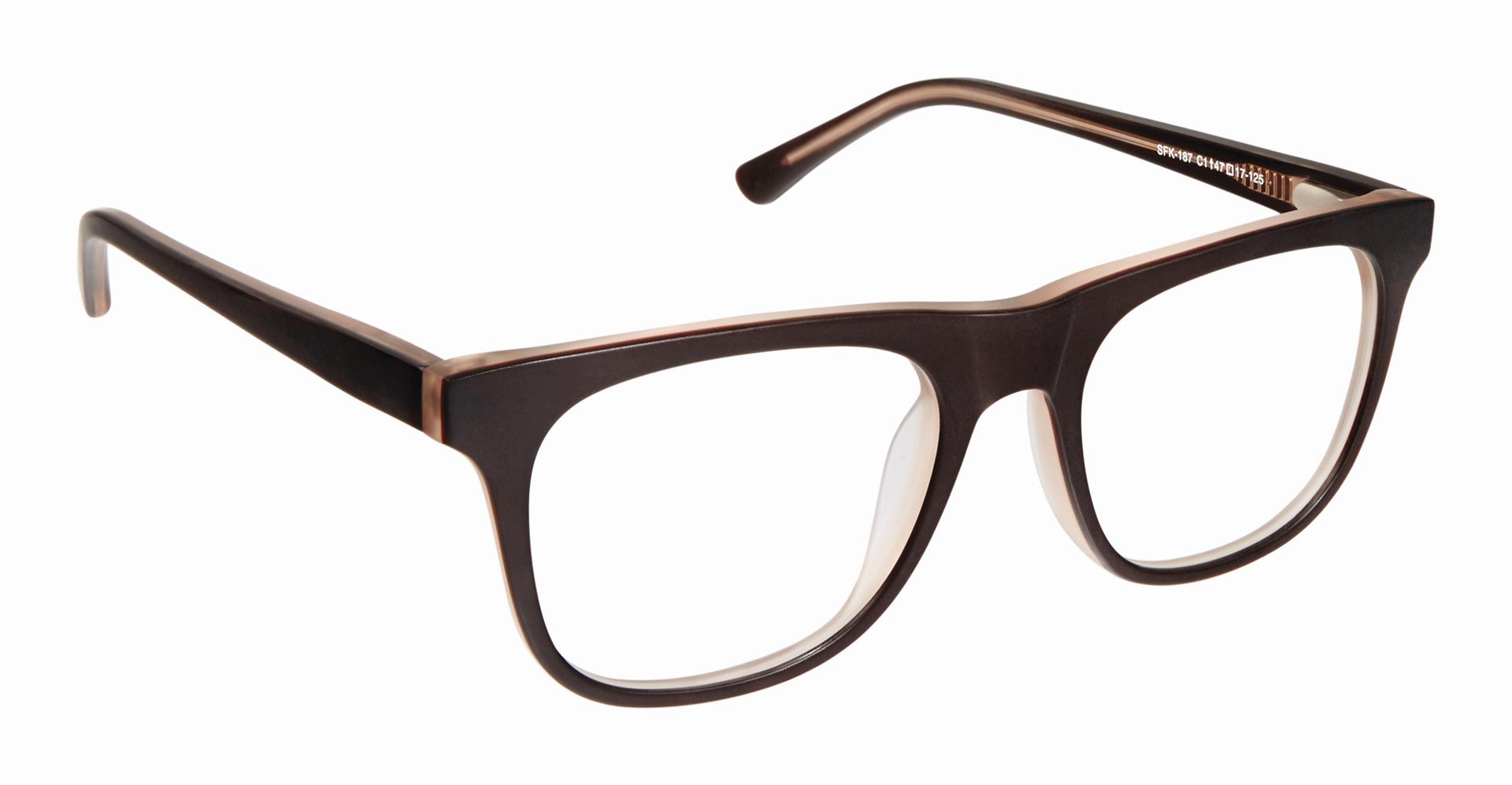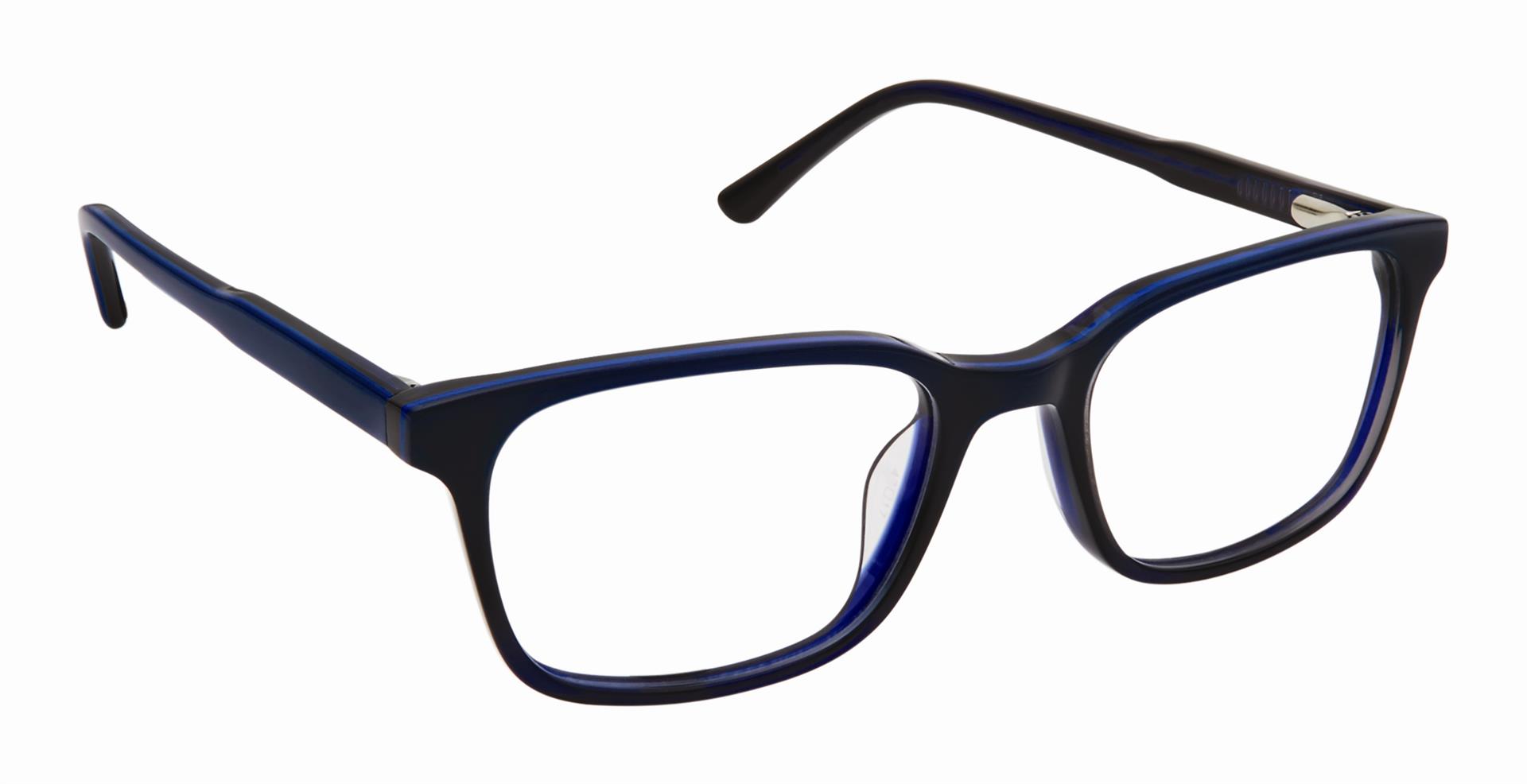 For the girls, the Superflex Kids 2018 collection features 10 new on-trend styles (3 stainless steel, 1 combo and 6 acetate) that focus on feminine colors, patterns and details to please the younger fashionista.
SFK-188, SFK-190 and SFK-199 are stainless steel frames that play with two-tone coloring and exclusive patterns: while SFK-188 and SFK-190 feature temples laser etched in floral and geometric design, temples of SFK-199 are highlighted by 3D printed in different vine and flower patterns for a textured feel.
Combination model SFK-203 showcases a square shape with an uplifting metal front in striking color tones. Acetate temples are brought to life in a multi-color polka dot pattern that is sure to catch attention.
The vintage round shape of SFK-186 reflects one of 2018's biggest eyewear trends. It is modernized by a translucent acetate front and multi colored tortoise temples showcasing an eye-catching sophisticated palette.
Also featuring the popular round shape is model SFK-202. With a super cool gradient acetate and glitter on the top to match the translucent acetate on the bottom, this frame has been conceived to make any girl sparkle.
Style SFK-192 is a combination of super cool details: a glitter acetate is matched with bright colors and original patterns, from cross match plaid to zebra stripes to sketched floral design, creating the perfect accessory for the girl that wants to rock the playground.
Style SFK-194 is front and center with a fun quadruple laminated acetate featuring a laser cut down pattern on the temples to reveal the contrasting colors in a floral decoration.
The modified square eyeshape of model SFK-198 has a gentle upsweep which creates a flattering, feminine profile. The temples feature a fun two-tone polka dot pattern that matches perfectly with the smokey acetate of the front.
Rounding out the collection with its unmatched glamorous style is model SFK-196, a distinctly feminine acetate frame that combines a candy color front with confetti glitter temples: every girls' dream frame!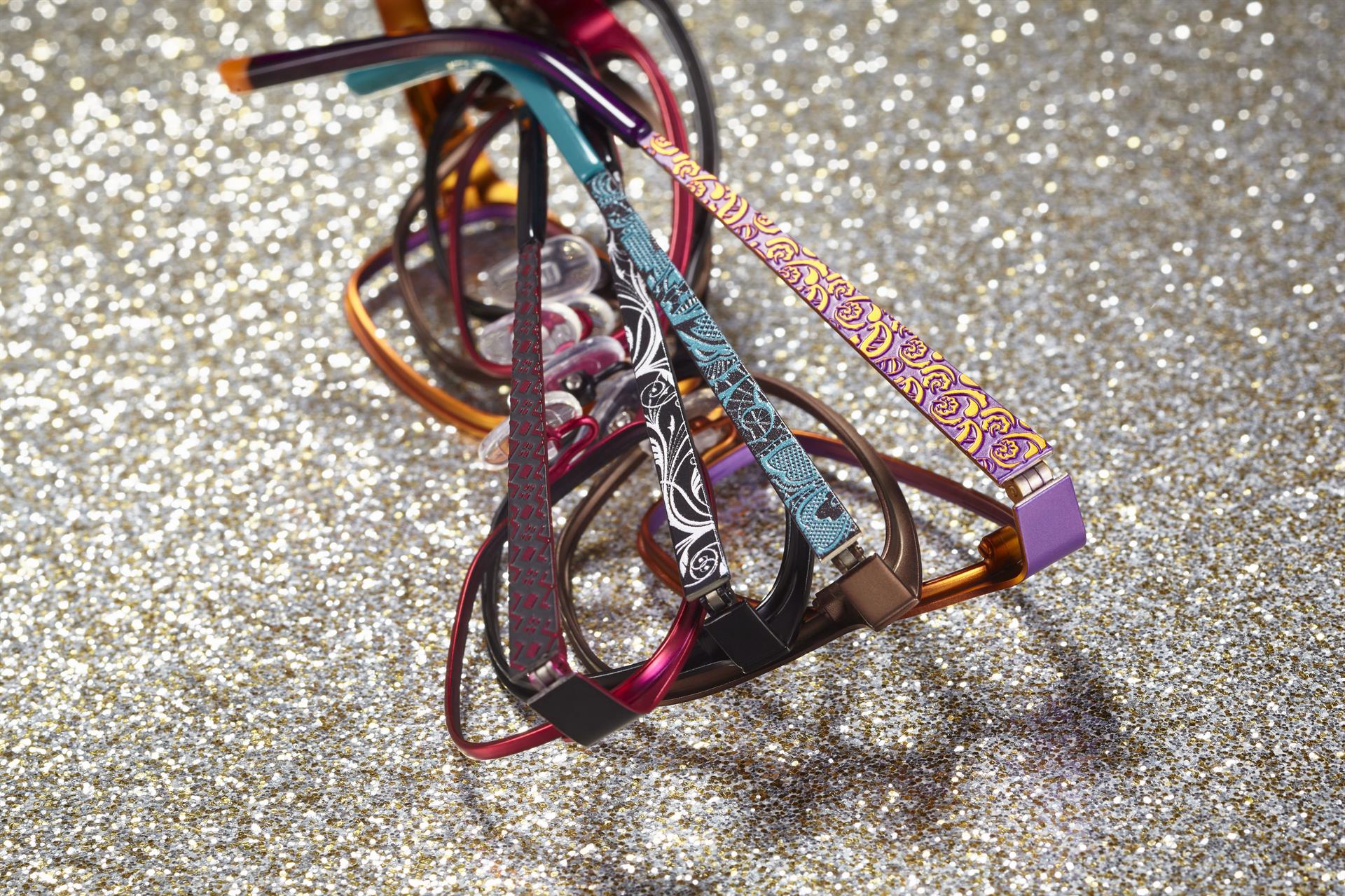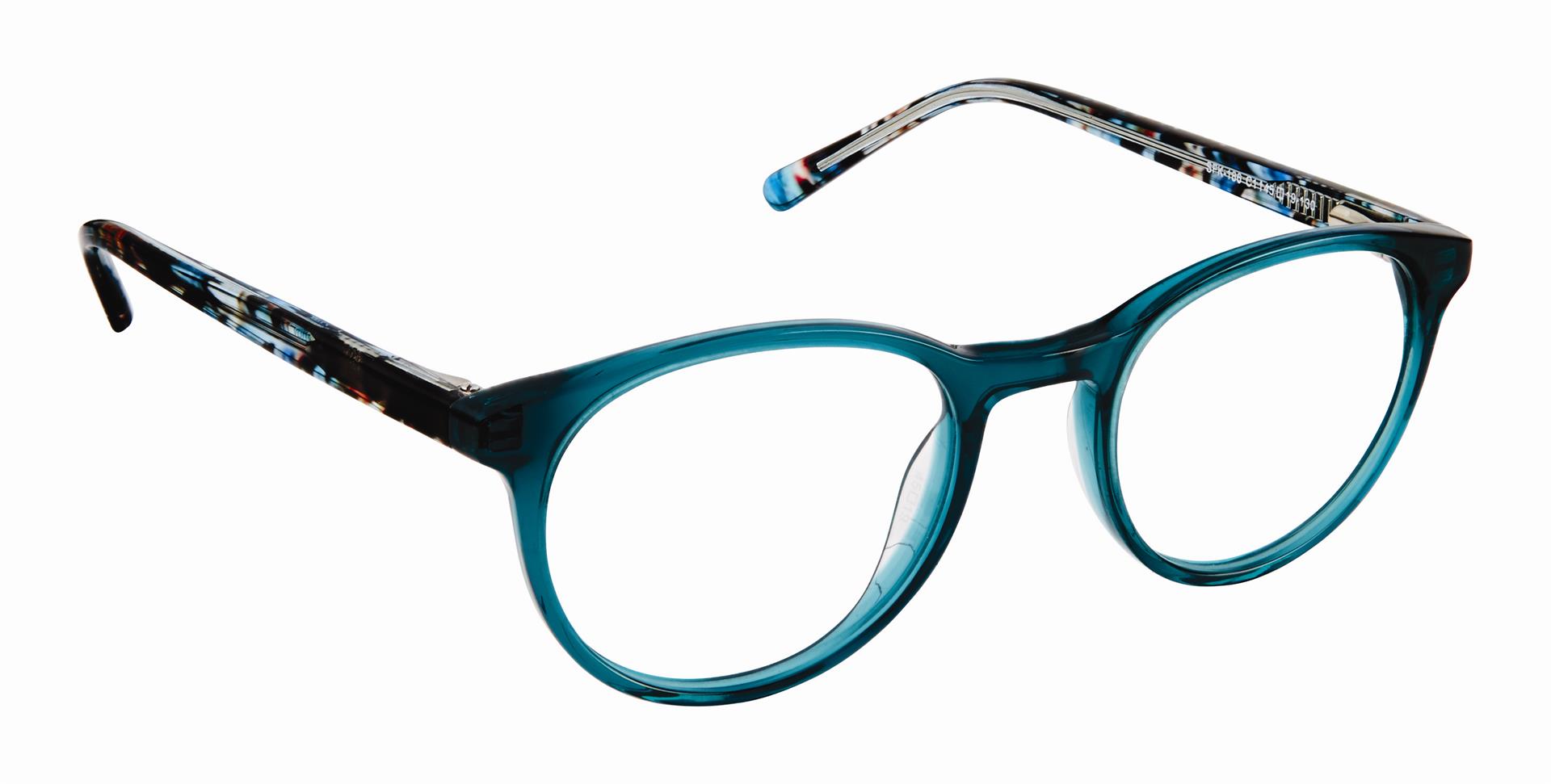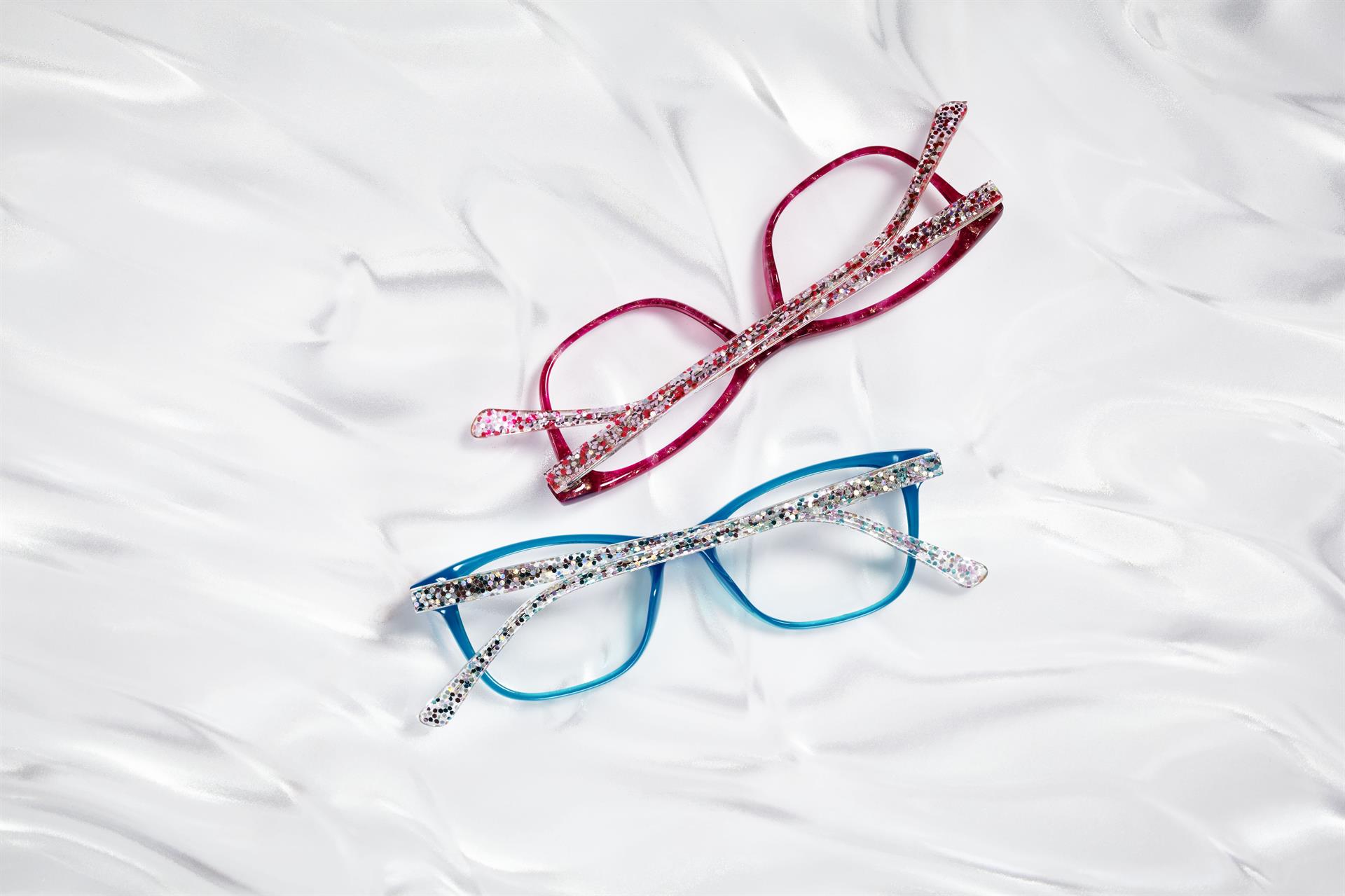 11 juin 2018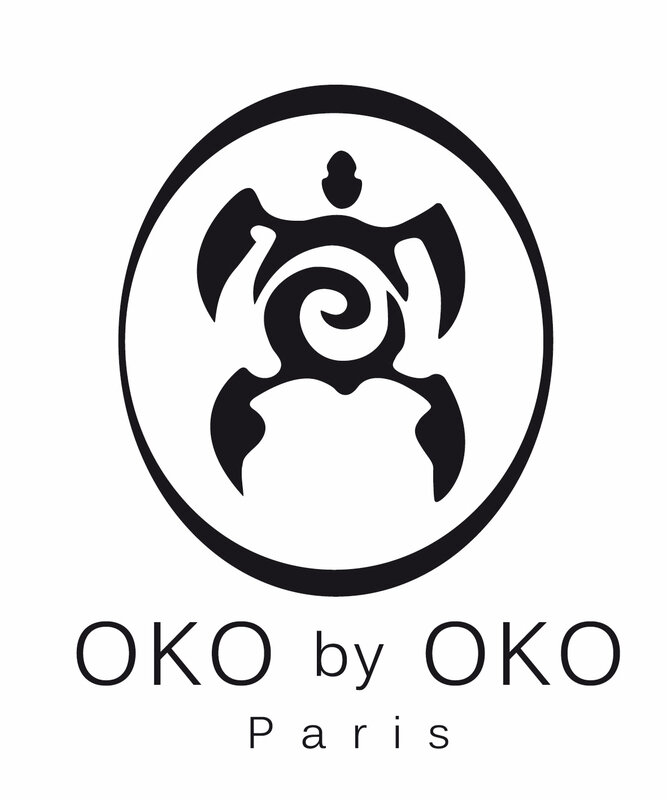 COLLECTION NEW YORK
TENDANCE RETRO URBAINE
POUR LUNETTES INTEMPORELLES
Focus sur le modèle NY27
Un vent de métal souffle sur la collection New York qui était jusqu'à présent composée essentiellement de lunettes acétate.
Inspirée de courants cosmopolites et pluriculturels à l'instar de cette ville souvent décrite comme « la capitale du monde », cette collection New York (NY) porte bien son nom puisqu'elle voit émerger dans sa ligne métal des modèles ultrafins, ultralégers à la tendance rétro, urbaine, contemporaine et tellement intemporelle.
Elle s'inscrit parfaitement dans l'ADN de la marque OKO by OKO « créateur de lunettes pour tous » dans une démarche de démocratiser la « world optic » c'est-à-dire de rendre la lunette créateur accessible à tous et partout dans le monde !
Montures cerclées entièrement fabriquées en acier inoxydable, cette ligne métal New York joue sur l'ultra-finesse, l'ultra-légèreté et l'ultra-couleur avec un orange pétant, un rose fushia sucré et un bleu acidulé avec un traitement de surface de haute qualité pour une finition esthétique sublimée parce que chez OKO, la couleur c'est la vie !
Côté modèles déclinés dans cette ligne métal New York à la tendance rétro urbaine, il y a la NY25 de forme « pantos » pour les hommes et les femmes ; la NY26 de forme ovale pour les femmes ; la NY27 de forme rectangulaire arrondie pour les hommes et les femmes ; la NY28 de forme « pantos » pour les hommes et les femmes et la NY29 de forme rectangulaire pour les hommes.
Tous les coloris disponibles sur www.okoparis.com
Prix public conseillé 182€
OKO by OKO Paris – créateur de lunettes pour tous depuis 1999 – good design for good people.
->Visuel porté avec le modèle NY27 C03 Orange

-> Visuels natures mortes ci-joints avec références couleurs en légendes
OKO PARIS LUNETTERIE - 94/96 rue Victor Hugo – 94200 IVRY S/SEINE - FRANCE
Tél. +33 (0)1 45 15 27 27 – Fax. +33 (0)1 45 15 27 25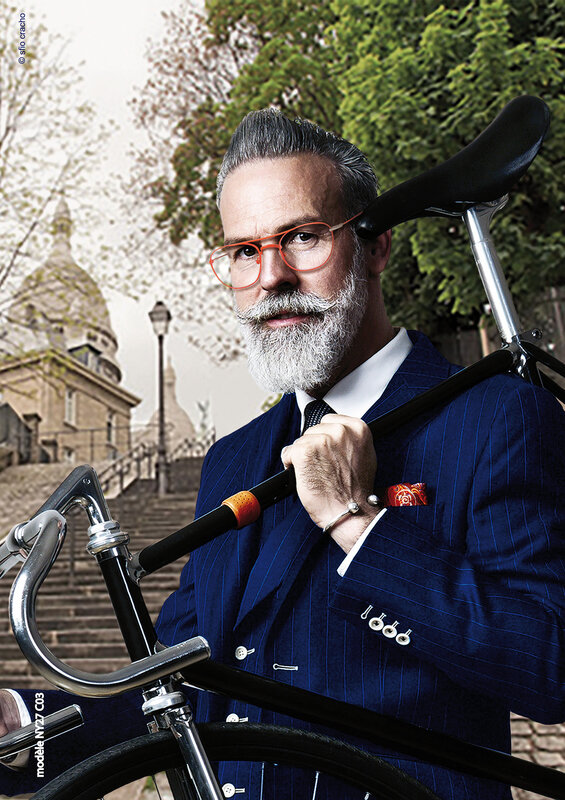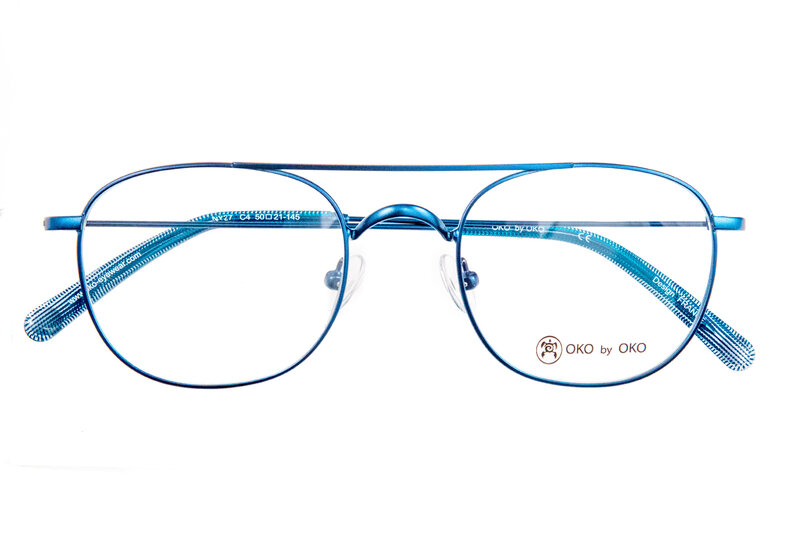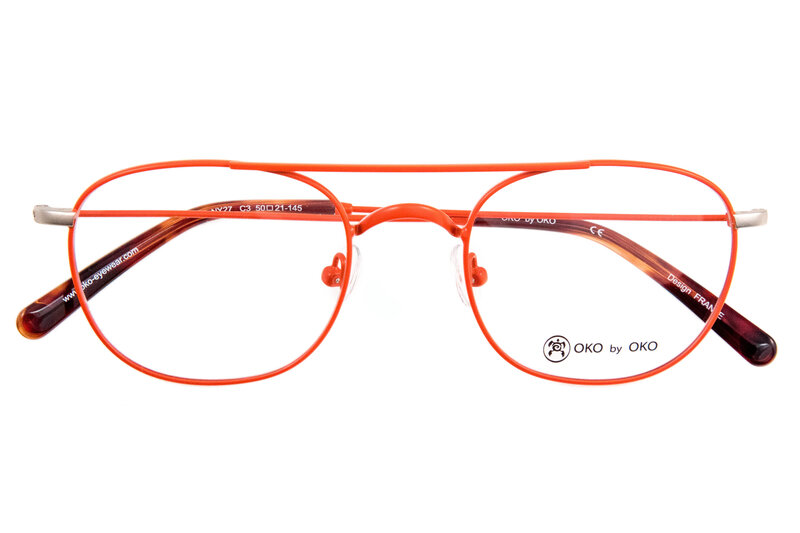 05 juin 2018
OKIA INTRODUCES "SPARKLE MARBLE",
THE NEW FEMININE COLLECTION WITH GLITTERING MARBLE-INSPIRED DECORATIONS
OKIA is proud to present "Sparkle Marble", a really surprising combination of high technology and fashion that will seduce the feminine public through its glamorous elegance.
"Sparkle Marble" is inspired by the concept of mixing different colours, patterns and techniques into the eyewear in order to develop original accessories with a truly unique look.
Thanks to the application of the patented HDA® Technology, 3D blocks - extraordinary blends of high definition colours and sparkling solid materials – are laminated inside the acetate in order to create amazing marble-inspired patterns. The combination of transparent and solid colours produces a sensational visual effect by strengthening the three-dimensional feeling of the featured patterns.
By means of the CSB (Crazy Sparkling Beauty) technique, shining gold or silver glitters are shown within the acetate patterns producing an even more 3D and refined outcome.
HDA® Technology has revolutionized the world of eyewear design introducing the possibility of choosing among unlimited colours and motifs and customizing them based on each brand's DNA. Thanks to the 3D Block technique OKIA is able to go one step further and to exponentially increase the number of patterns and colours that can be realized on acetate. Once again HDA® Technology provides eyewear with flexibility, originality and authenticity, creating tailor-made frames that tell the story of the wearer.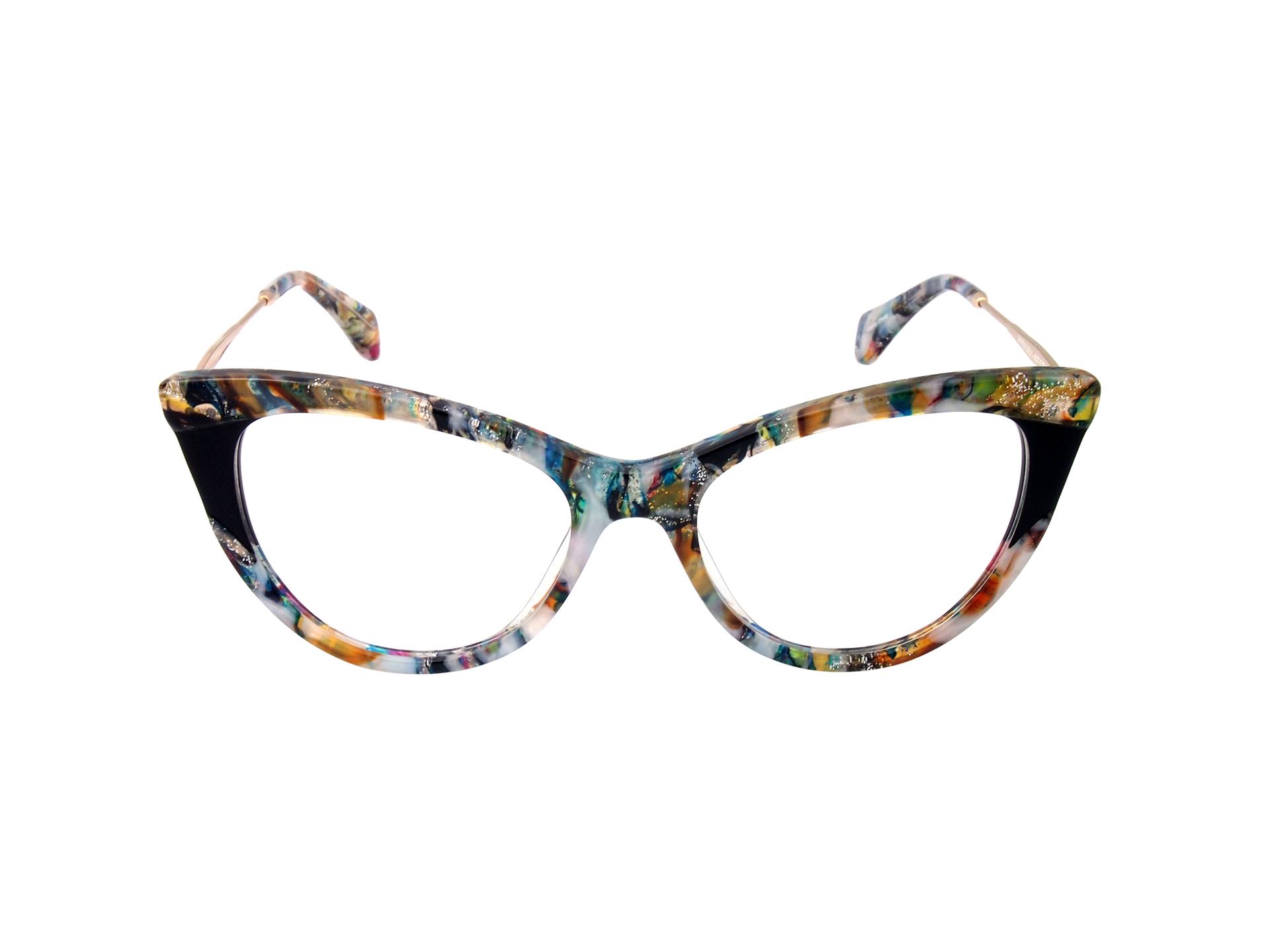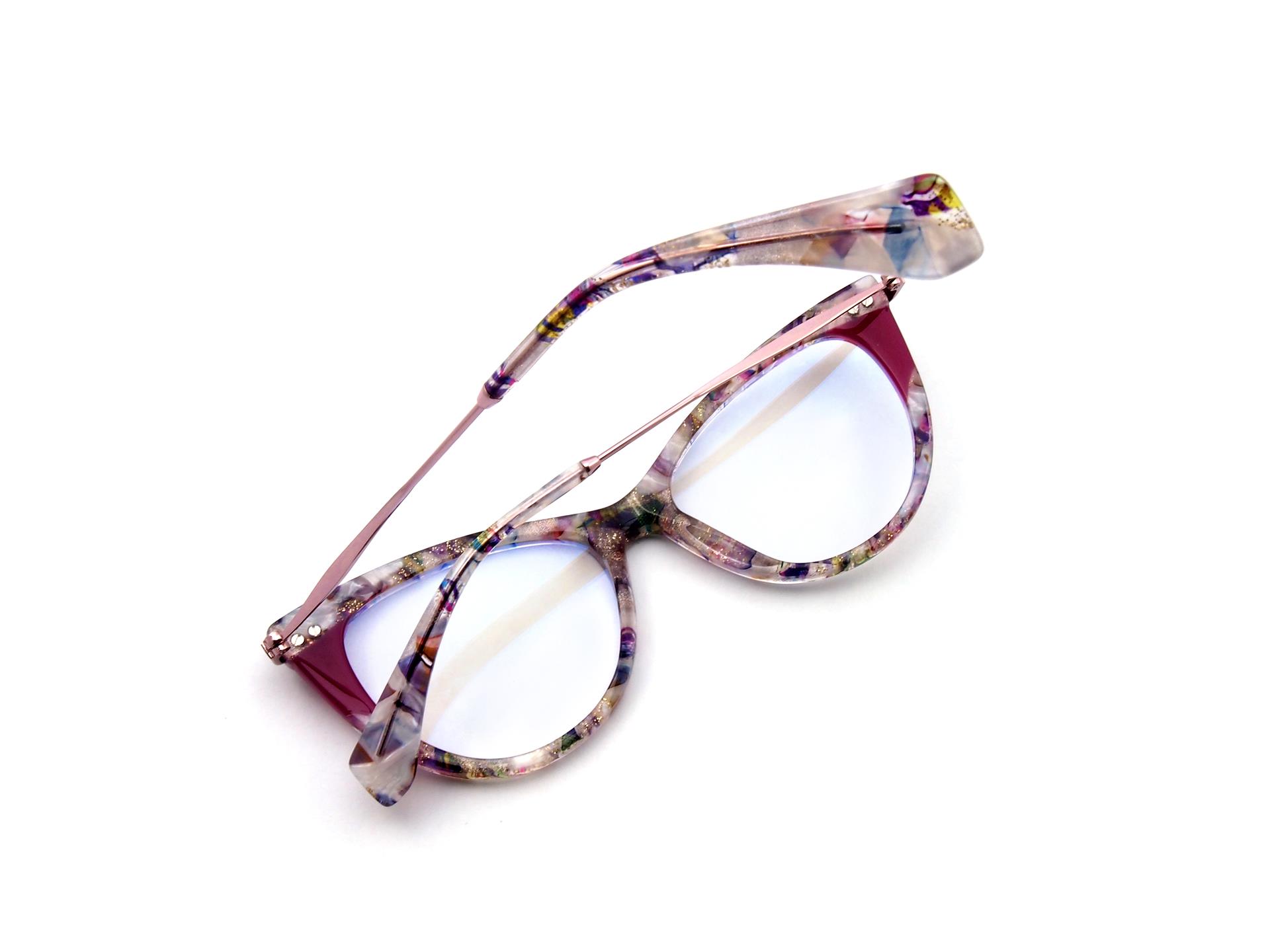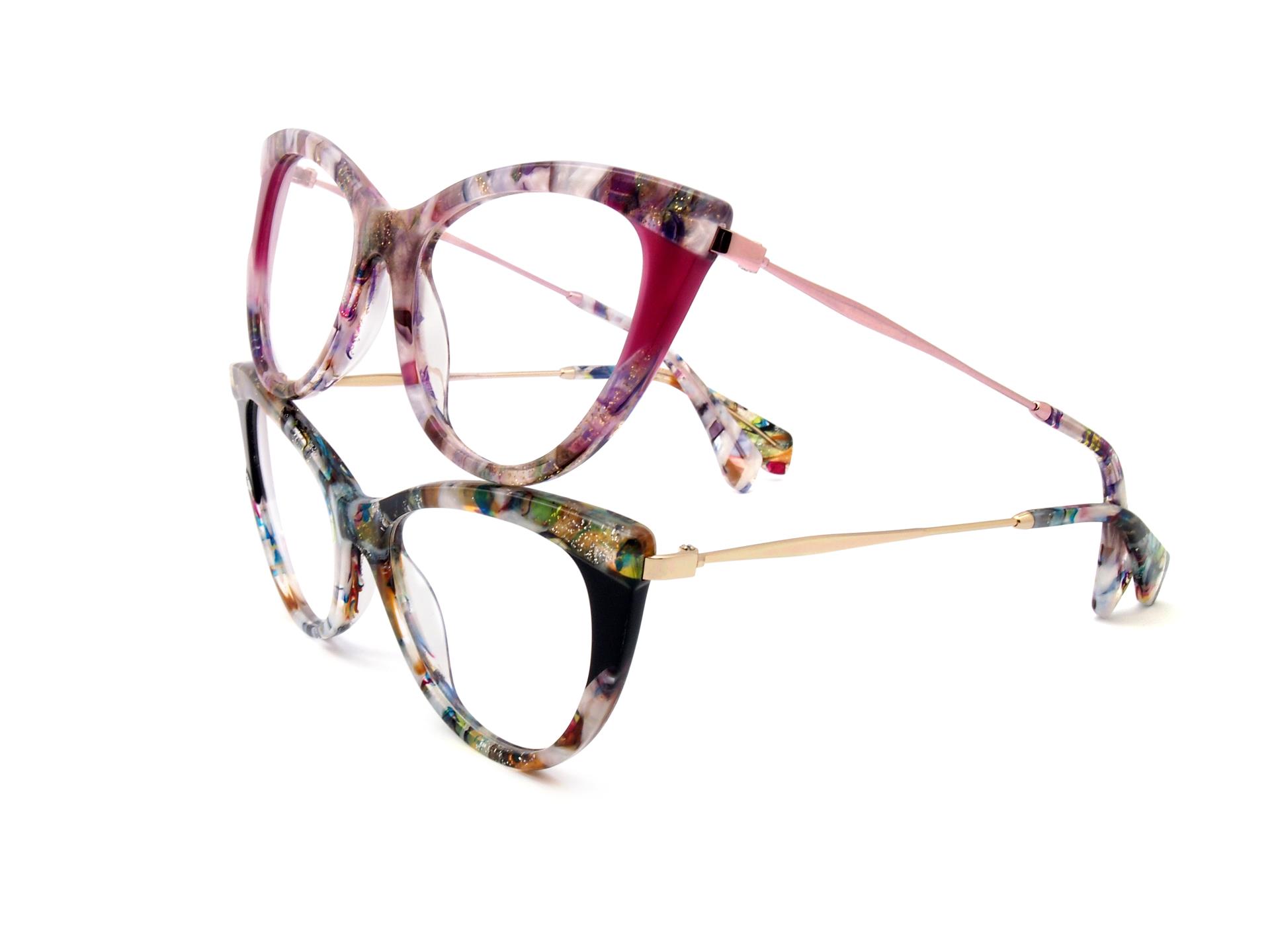 30 mai 2018

EBK GLASSES- NOT SIMPLY ACCESSORIES BUT A WAY TO BE
Unique models that bear the name of famous international neighborhoods. With the Salone del Mobile just around the corner, the model to show off bears the name of the most dynamic neighborhoods in Milan, in terms of creativity and experimentation
On the occasion of Mido, Som Eyewear presented a collection with a globetrotter soul: objects that express personality of the wearer, enhance it and at the same time nourish its expressive power. Accessories with a soul, a story and tradition to tell, made of details and craftsmanship, skillfully mixed imagined and created of being, thinking and living everyday life. Seven product families that bear the name of famous neighborhoods scattered throughout Europe and the world.
The Salone del Mobile at the gates and the whole constellation of events that pay tribute to it is the perfect opportunity to present the models of the Milan family - "Tortona": a former industrial district of Milan, today one of the most dynamic in the city, in terms of creativity and experimentation, lively cosmopolitan and multifaceted, all values that we find in the models of the collection.
The old factories, the buildings with exposed bricks now transformed into showrooms, lofts and art galleries: the Tortona district in Milan is where you have to go to feel the scent of art and beauty. An area of industrial ferment in the 1960s, Tortona is today the international district, where fashion, creativity and design are the watchwords for those who cross it.
Eyewear becomes an accessory of belonging: the wearer feels a citizen of the world, part of something bigger. The journey, in all its dimensions that forms and educates and leads to greater self- awareness.