18 mai 2018

OKIA: "FRAMEOUT", THE FIRST 3D PRINTED EYEWEAR COLLECTION FEATURING THE REVOLUTIONARY 360° HINGE, DEBUTED AT MIDO 2018
OKIA announced the launch of "FRAMEOUT", the first 3D printed eyewear collection featuring the revolutionary 360° Hinge, at Mido 2018.
Always committed to research and innovation, OKIA opens up completely new and unlimited design possibilities through this surprising collection, according to the unlimited inspirations that can come from anywhere around us. The "FRAMEOUT" collection adds small details such as lines, layers and structures that we see every day in our life into the eyewear. Thanks to the 3D printing technique, even the simplest design can become an authentic eyewear masterpiece.
The "FRAMEOUT" collection includes 3D printed glasses that not only ensure a wonderful and up-to-date look but also offer a supreme comfort wearing experience to the user, without compromising style. Thanks to 360° Hinge - a 360o rotated integrated hinge with worldwide invention patent by OKIA which successfully passed a 10,000 times of rotation test - the temple can be bended 45 degrees outward and 25 degrees upward and downward, as well as rotated 360 degrees: this enhances the eyewear's durability and makes it more valuable. From a design point of view, glasses can be customized and built more easily by 3D printing than by traditional acetate CNC or injection.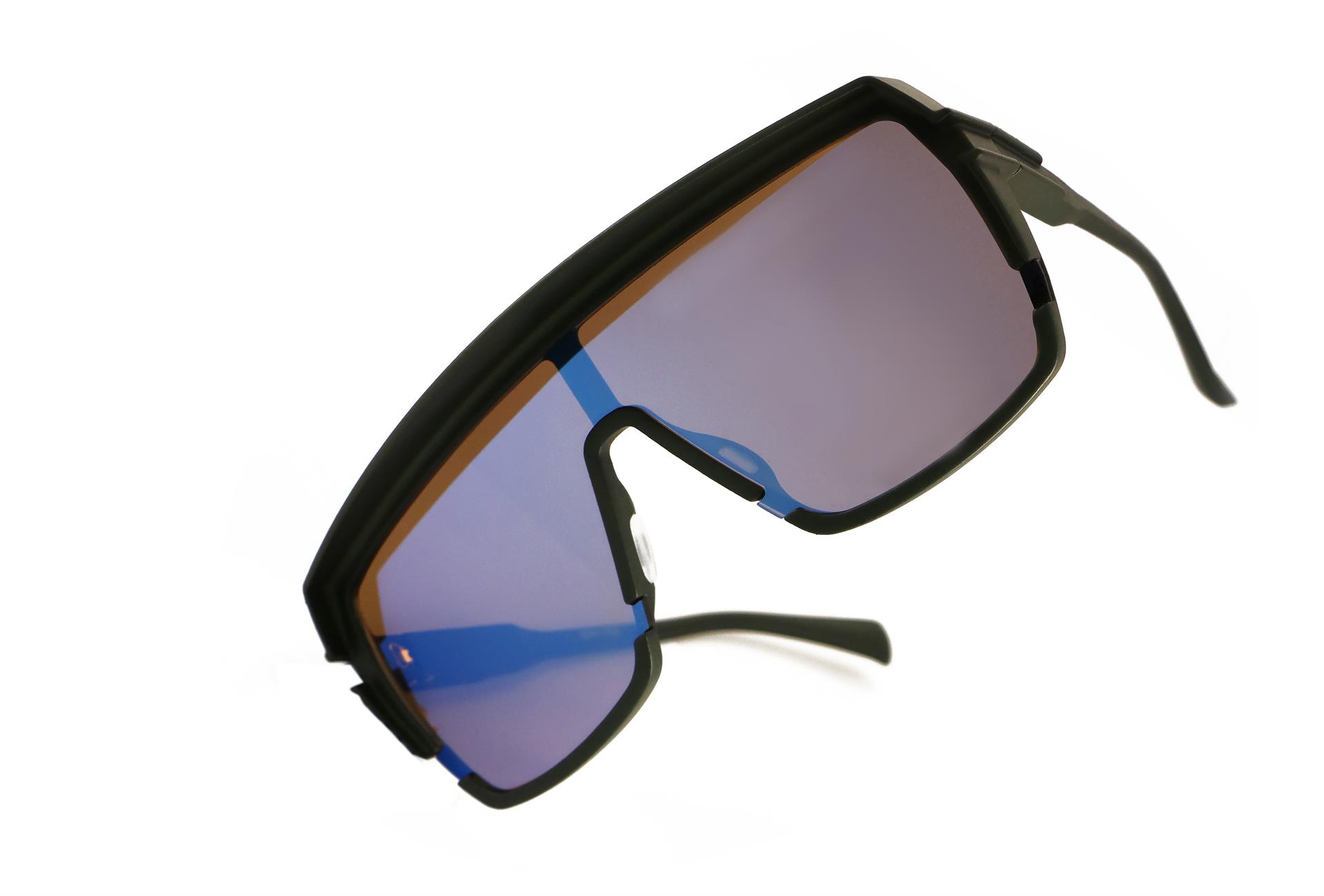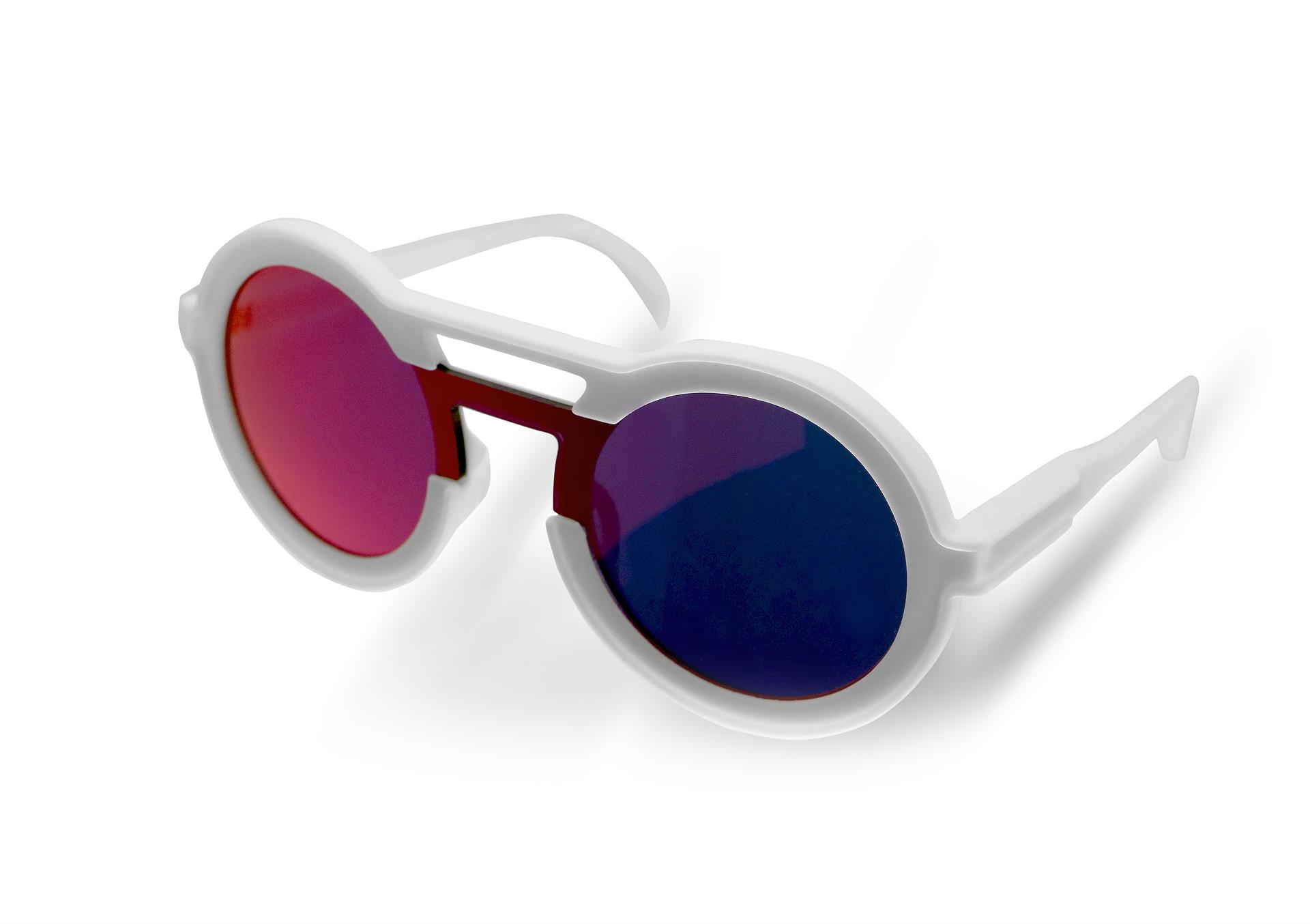 Developed in partnership with SFERED - an Amsterdam based company specialized in developing advanced technologies for customized eyewear - the new "FRAMEOUT" collection has been conceived by OKIA from the first sketch to the final 3D printed product. Thanks to a state-of-the-art 3D scanner, it is possible to obtain a high-resolution 3D scan of the customer's face in just 1 second. Then, by means of the SFERED Platform, a software for the customization of eyewear based on a patented unique technology, adjustments can be made and the 3D scan can be converted into a production file. As soon as the 3D printerreceives the production file, a perfect-fitting and tailor-made pair of glasses can be produced.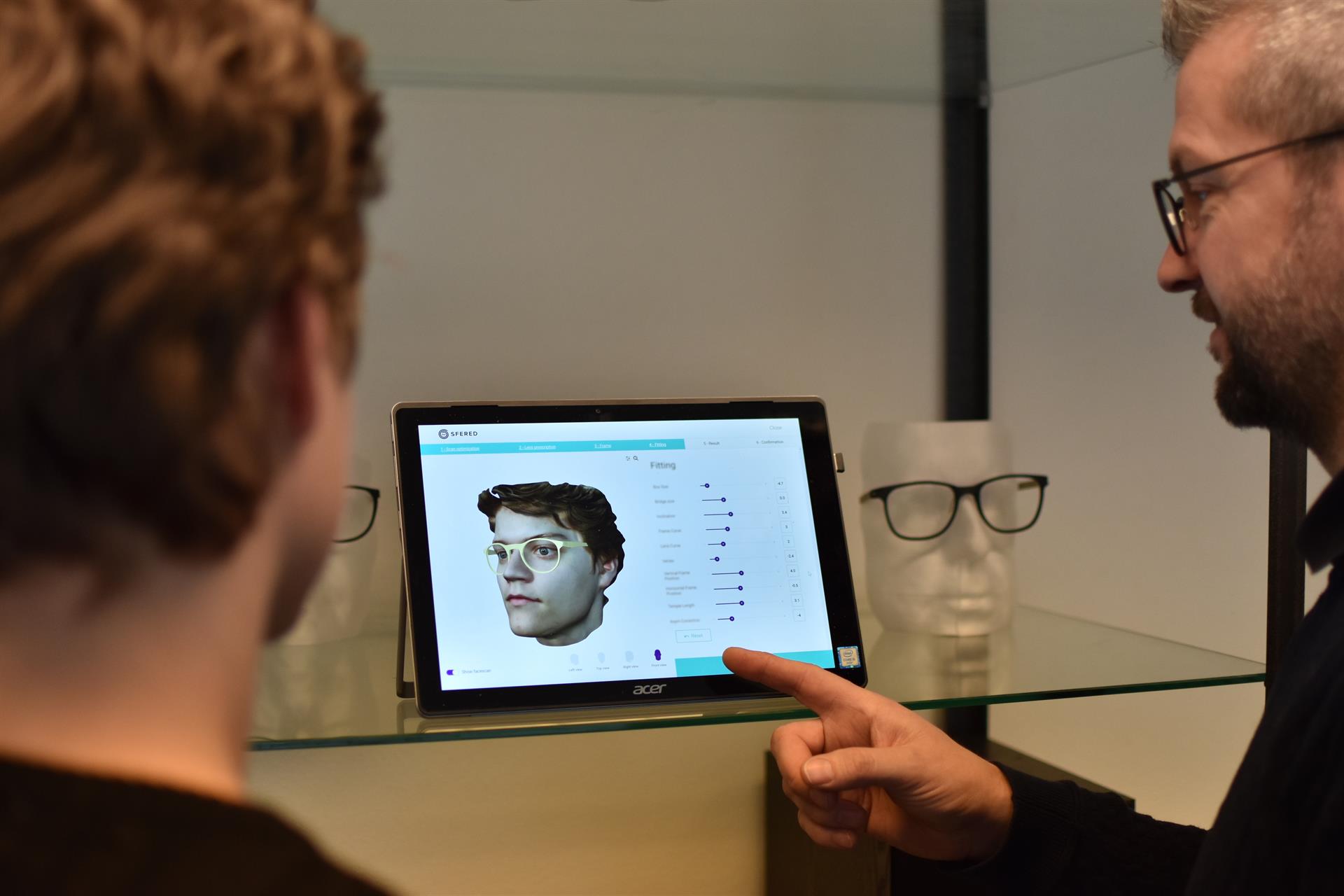 Nothing is impossible if we keep innovating and now, thanks to the new "FRAMEOUT" collection, OKIA can integrate the revolutionary 360° Hinge and the innovative 3D printing technique into the eyewear and offer completely out-of-the-box designs to their customers.
LET'S FRAMEOUT OF THE BOX!
04 mai 2018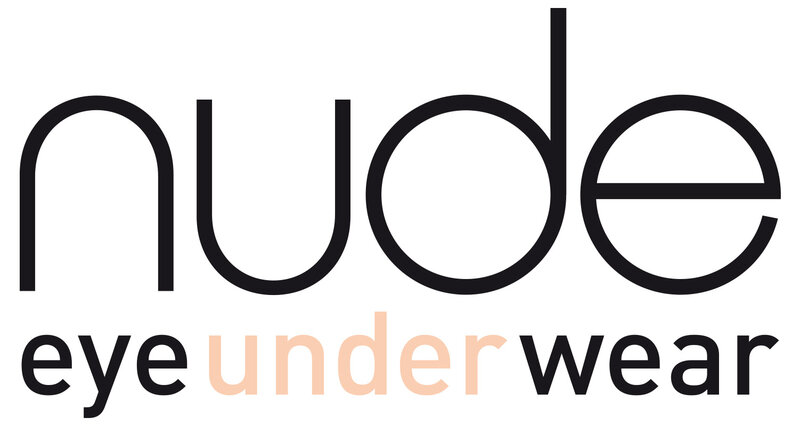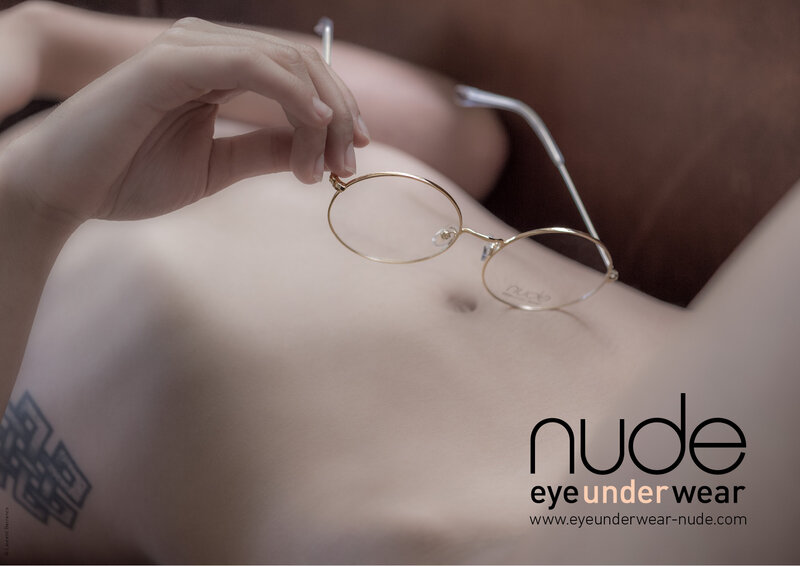 Nude Eyes

Nude est la seule collection qui ose le 100% métal du marché, (pour l'instant), et se positionne déjà comme une référence.

Nude Eyes

Longtemps boudées les lunettes en metal sont sur toutes les têtes. Le métal est revenu à la mode, elles sont dorées, argentées et vous donnent un look "Hot" et sexy.
03 mai 2018
The Ogi 9121 & 3134
Ogi continues its rich tradition of statement making styles and bold color options with additions from its latest release.

The 3134 is a sophisticatedly understated pair that utilizes a larger frame shape and dual materials to create an attractive, ultra wearable masculine style. Its soft-square silhouette is comprised of beautifully marbled acetate and accented with subtle stainless steel temple detailing that adds a contemporary touch.

The 9121's delicate, cat-eye silhouette is accentuated with a muted, yet eye catching palette of pastels. Transparent touches of acetate, amongst a primarily translucent body, beautifully accent this perfectly balanced pair.
30 avril 2018
KLiiK denmark Spring 2018 Collection
Inspired by Scandinavian design and key fashion influences, KLiiK denmark translates the boldness of Northern European design into 10 new styles for Spring 2018. Mixed materials, layered effects and vivid colors are some of the design elements that highlight the new collection. Each style is easy to wear while offering a unique, modern look, perfect for men and women requiring smaller eye sizes.
For the ladies, 7 new styles featuring unique patterns, fun textures and superb colors are released this spring.
With a flattering squared off cat eye shape, model K-607 features a multi color marble acetate offered in vibrant shades of purple, turquoise, apricot and black. The linear metal inlay at the end pieces creates a color blocked effect that increases the allure of the frame.
A retro inspired squared off round shape, model K-608 blends translucent colorful acetate with a metal bridge and end pieces. Available in rich and bright colors of turquoise havana, cobalt havana, ginger havana and precious black gold.
Model K-610 offers a modern feminine take on the iconic club master styling. This combination frame is softened by the rounded shape and the forked design at the end pieces. Marble acetate accents the browline and completes the look in hues of teal, black, grey and brown.
Style K-611 has a bold angular shape, dimmed with an ombre gradient coloration on the eye rim. Matched with a strong browline featuring a digitally printed tropical pattern giving a fresh, eye-catching edge to this stainless-steel frame. Offered in deep hues of blonde feather, grey feather, brown feather and teal feather.
Spring 2018 introduces titanium frames into the KLiiK denmark collection for women: K-613, K-614 and K-615. All models feature a mono-block front and a metal insert in contrasting color at the top edge that extends outward at the end piece creating an interesting layered effect. The modified round shape of K-613 is available in black red, cobalt black, brown teal and wine gold. K-614 is a traditional round shape offered in navy turquoise, brown fuchsia, black gold and grey teal. K-615 combines a rectangular shape with color combinations of navy fuchsia, black white, brown champagne and wine black.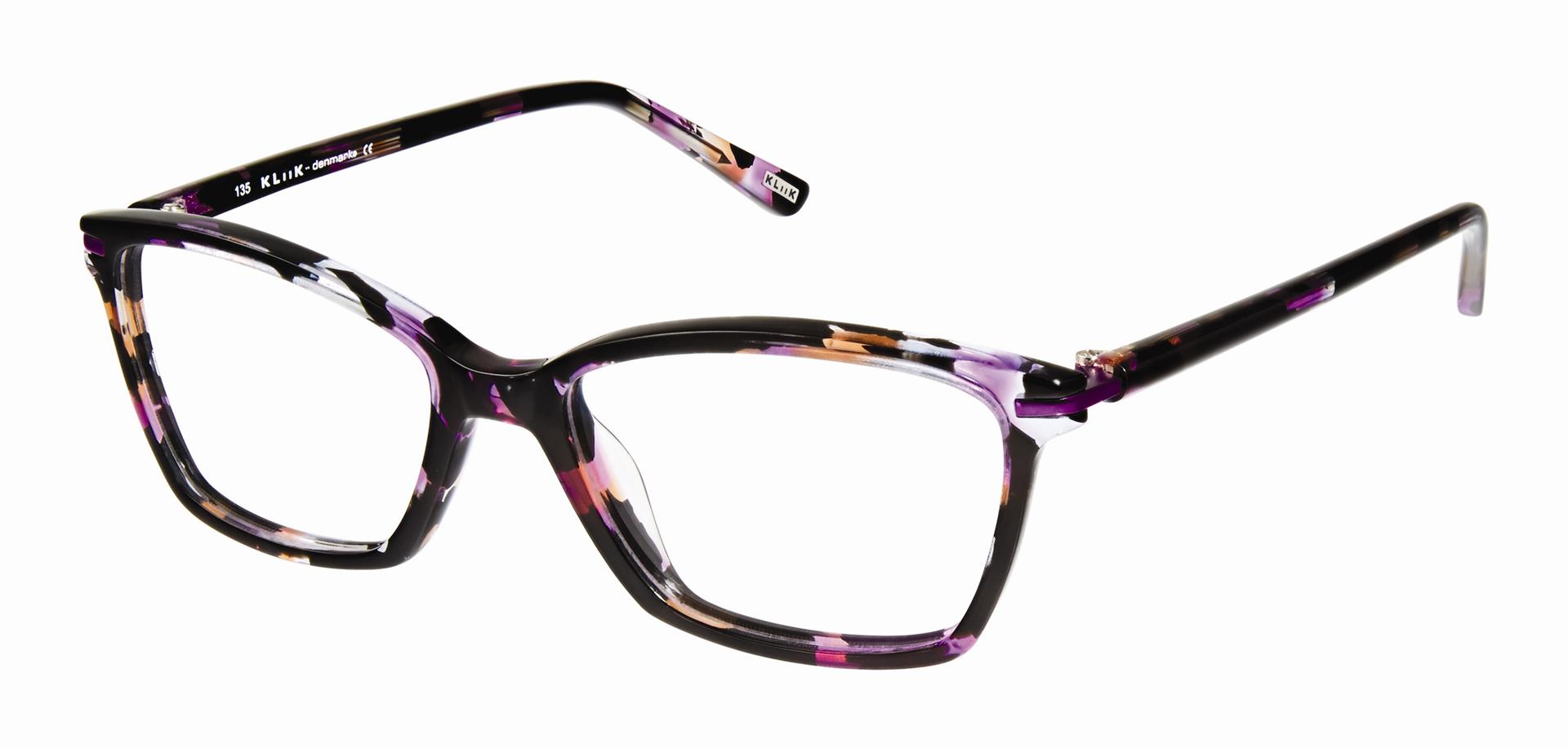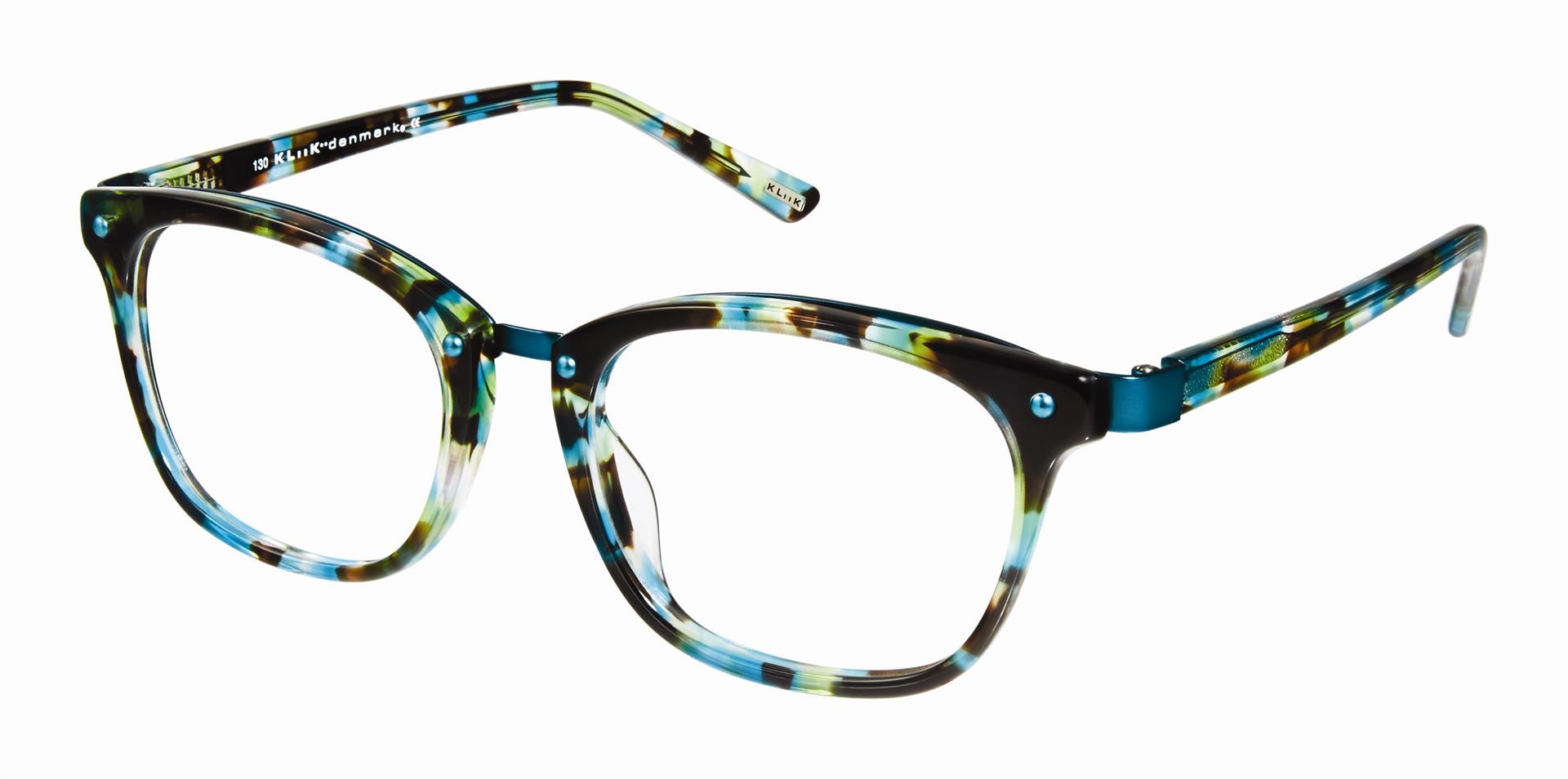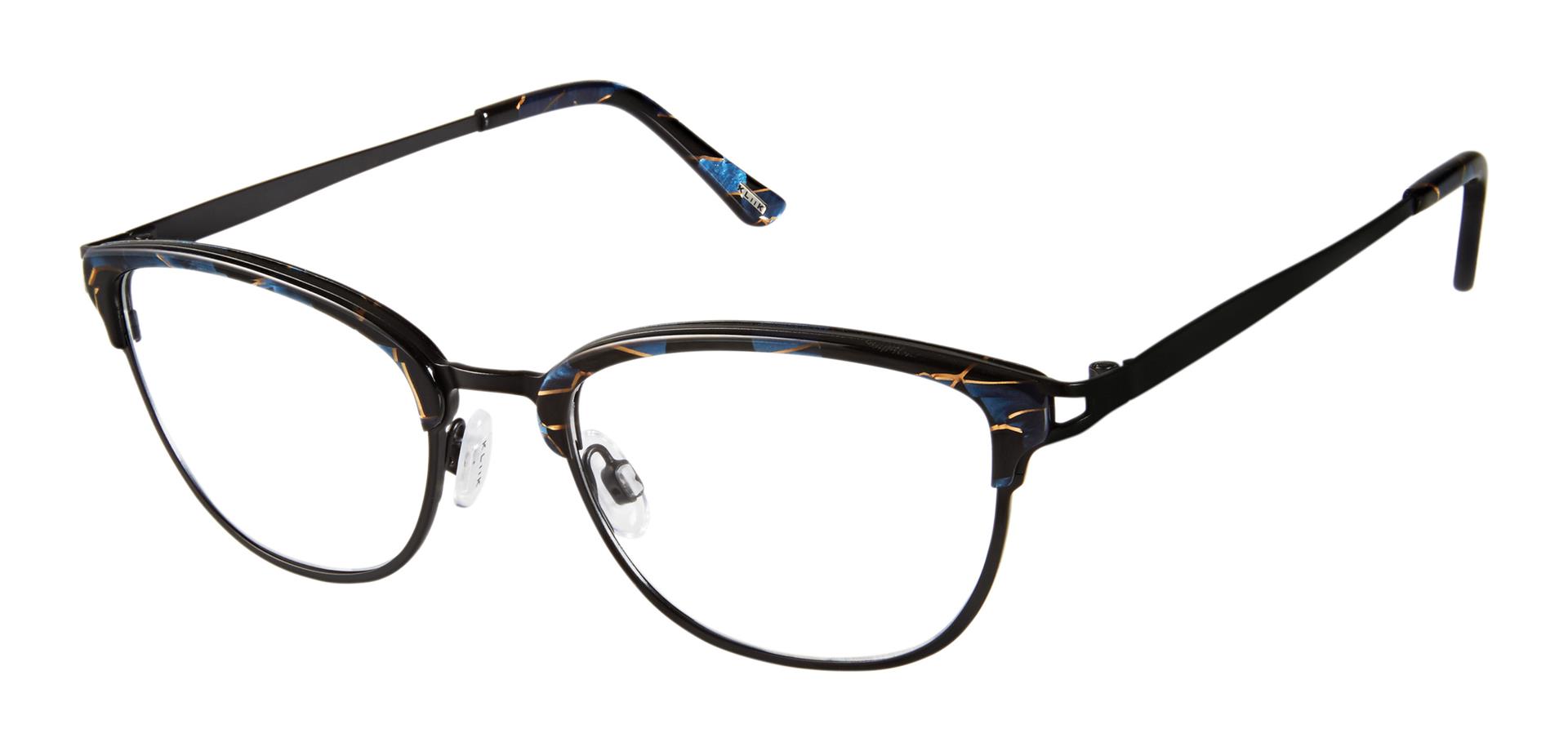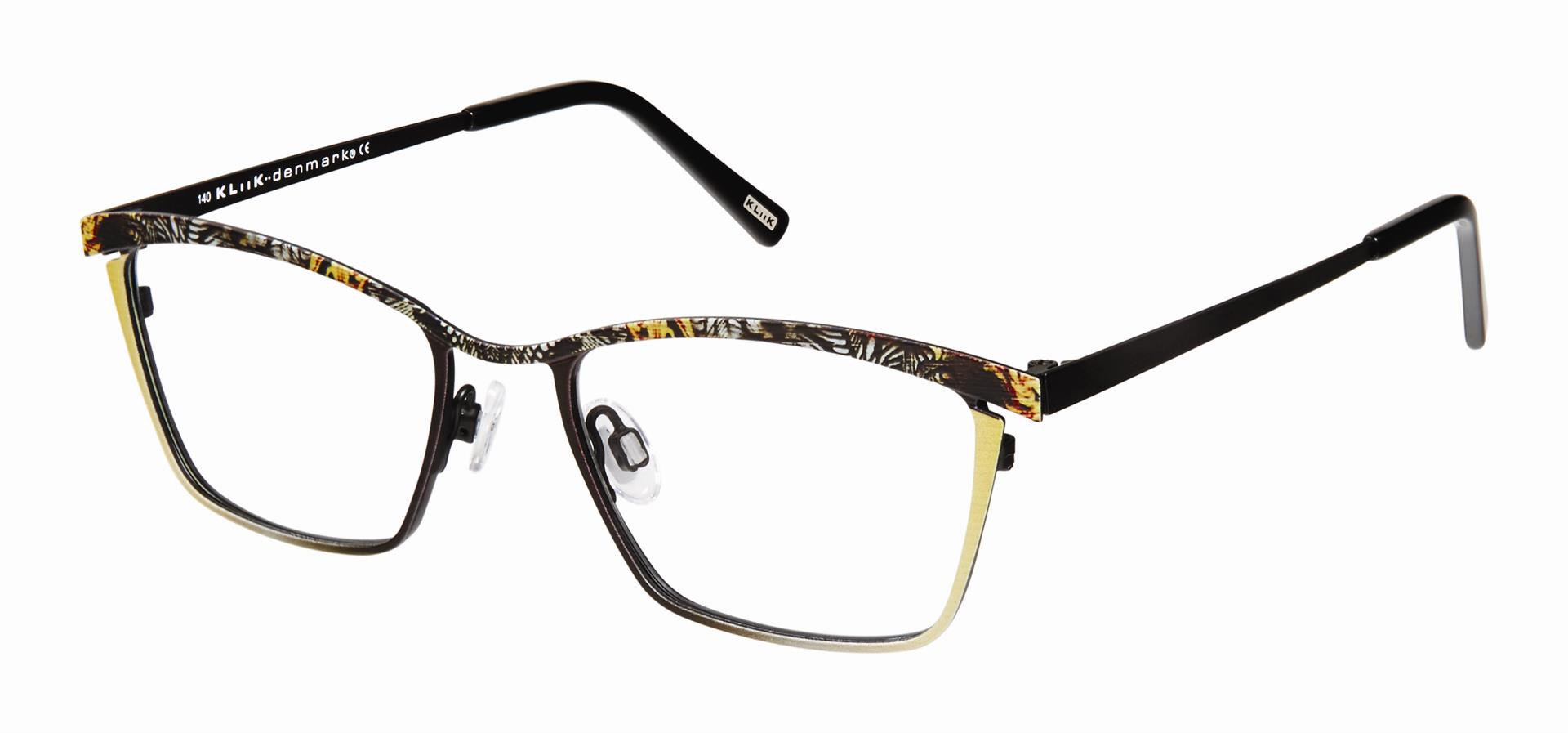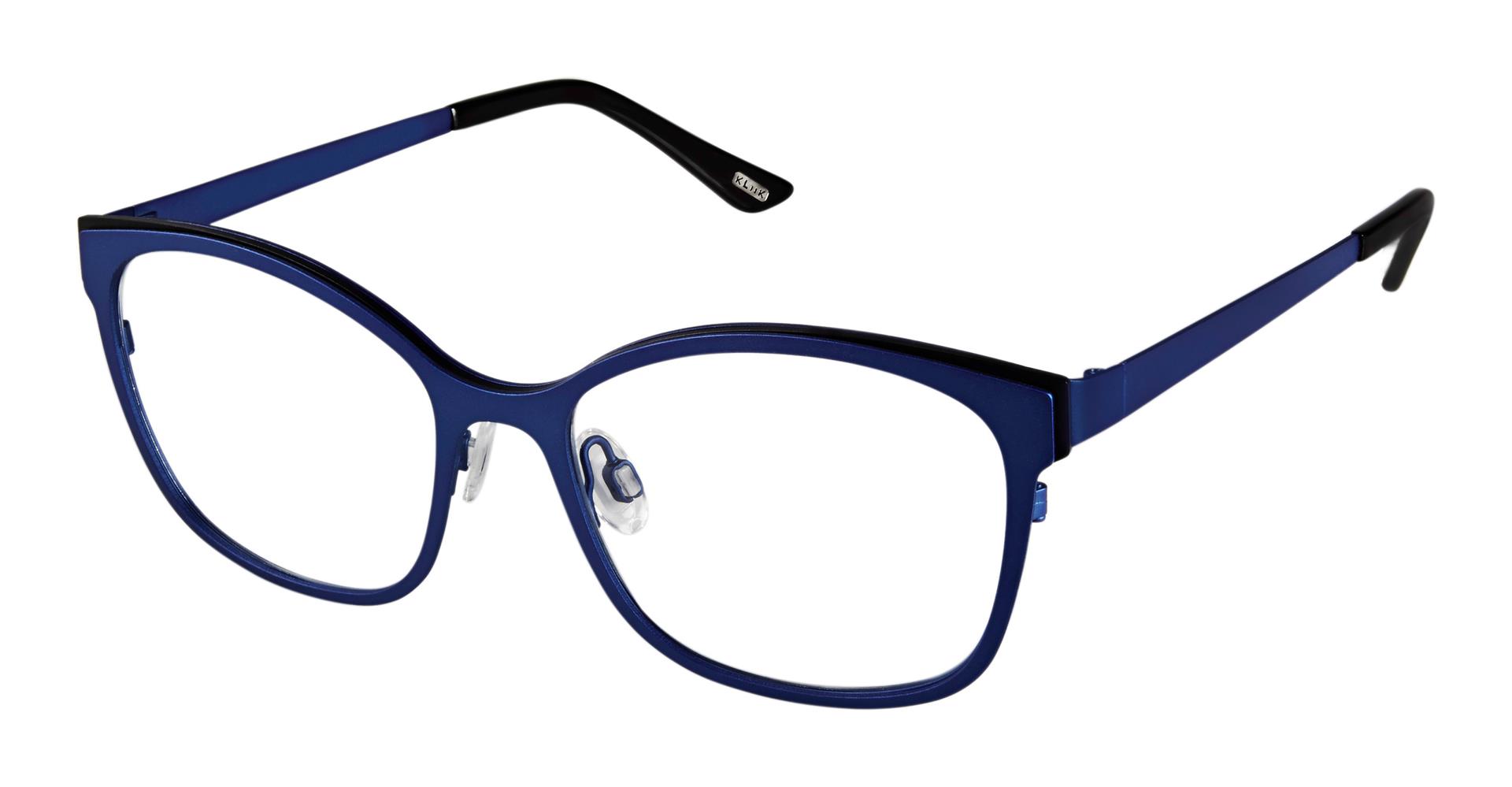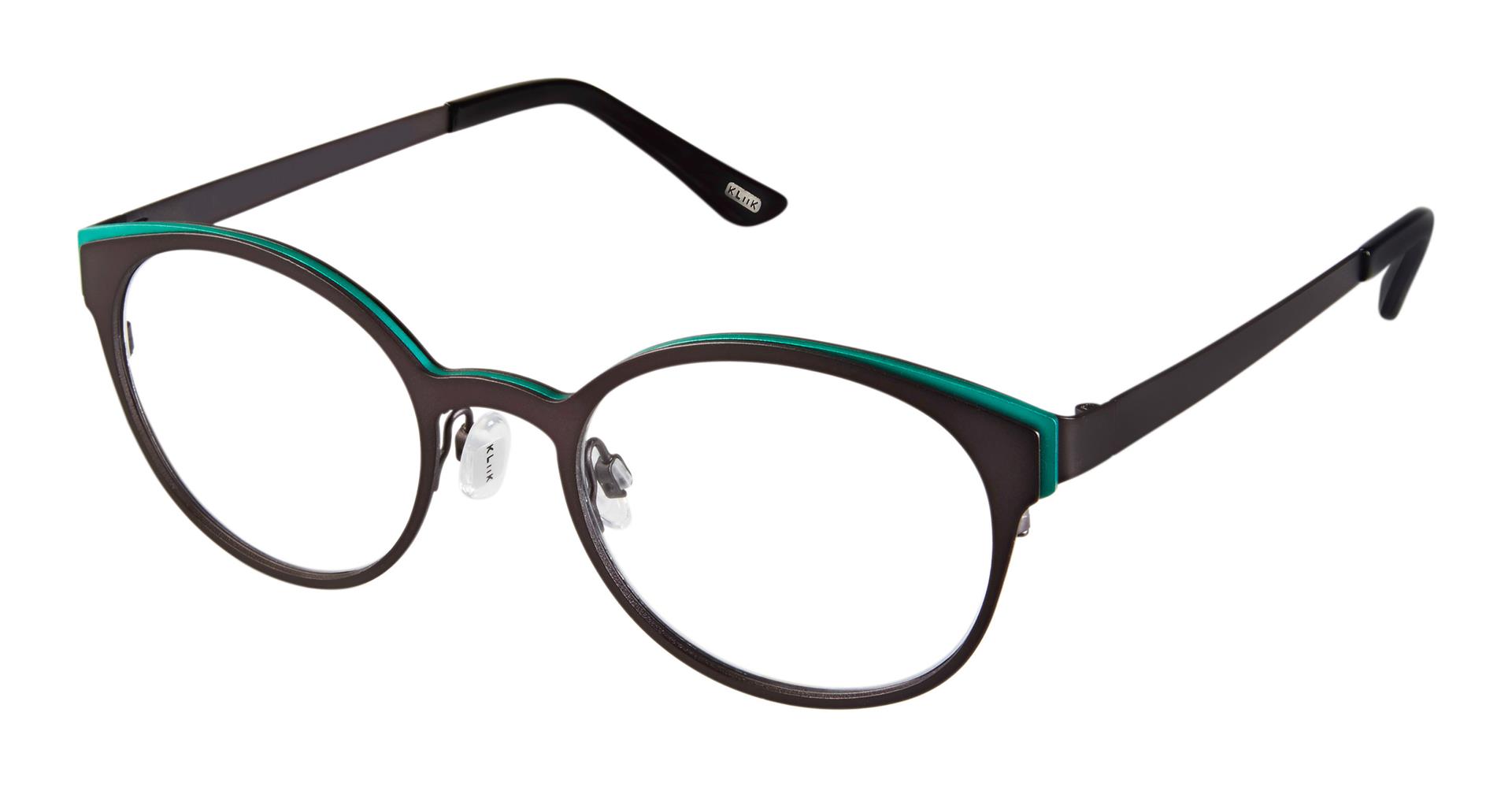 For men, 3 new styles with bold masculine shapes and a creative use of color and details are released this spring.
Featuring a mono-block front and a rectangular shape, model K-609 is highlighted by two tone colorations around the full edge of the frame that give a subtle pop of color. This style is available in black red, grey cobalt and brown forest.
Offered in a classic color palette of matte grey, tort crystal and black crystal, the bold square shape of model K-612 is accentuated by a keyhole bridge and a gradient acetate that creates a highlighted effect along the front of the frame.
Spring 2018 introduces a titanium frame into the collection for men as well. K-616 also features the layered effect by a metal insert in contrasting color at the top edge that extends outward at the end piece. Featuring a rectangular shape and a mono-block front, this style comes in brown forest, black cobalt and navy grey.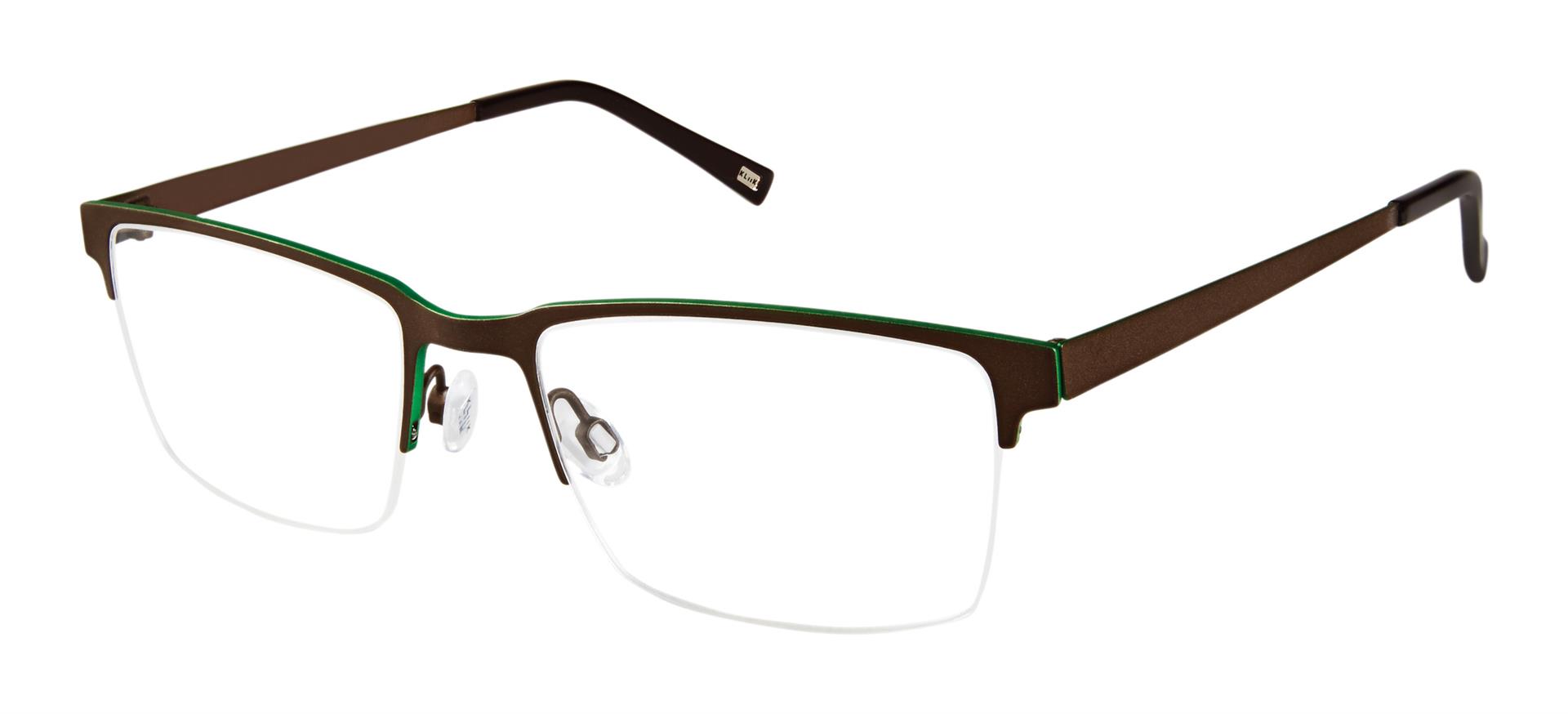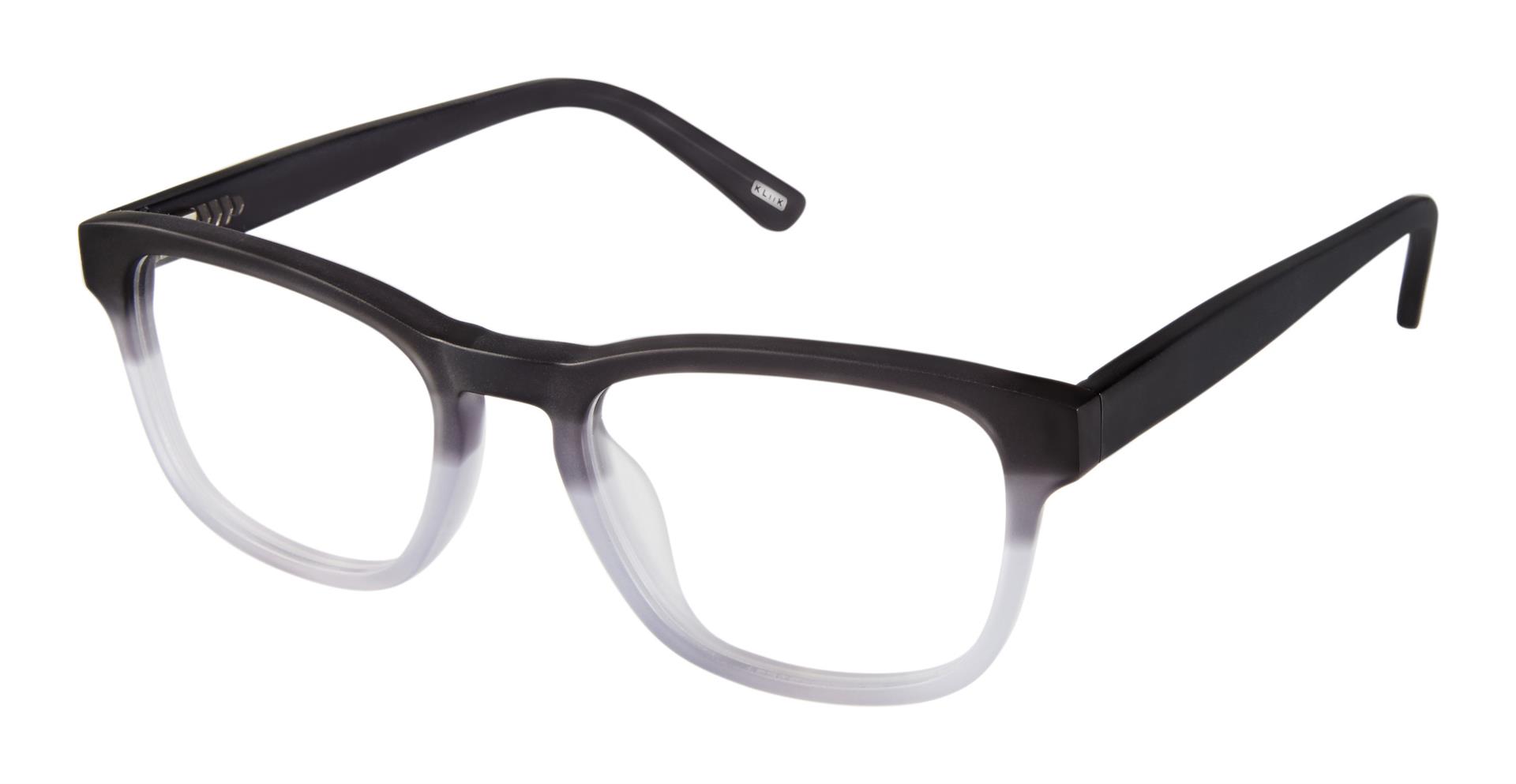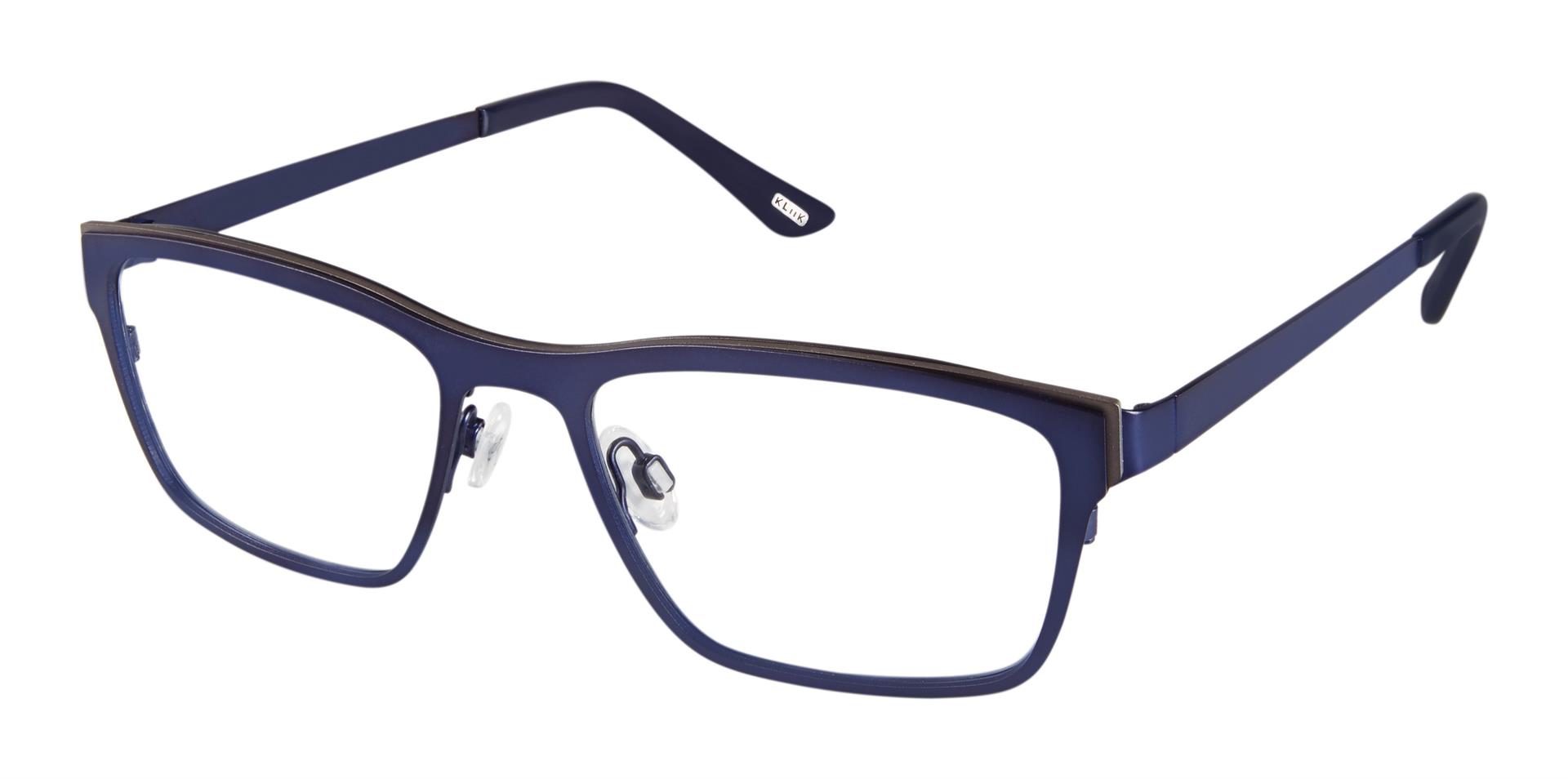 26 avril 2018
COCO SONG: FARAWAY CULTURES AND MODERN INSPIRATION COLLIDE IN AN EYEWEAR COLLECTION DEVOTED TO BEAUTY AND SOPHISTICATION
An aura of mystery and irresistible beauty pervades the new collection by Coco Song, a celebrated eyewear brand that is globally-renowned for its inspirational content, colors and Far-eastern atmospheres.
Exclusive acetates and innovative color combinations are united with the elements that have always distinguished the collection – silks, dried flowers and feathers – resulting in sophisticated frames, designed for the most eclectic, elegant people. Semi-precious stones – turquoise, white howlite, malachite, lapis lazuli and tiger's eye – are blended with chiselled metal decorations that recall the symbolism of the ancient oriental dynasties, transforming each model into a refined talisman.


The Sunset Horizon and Black Ice models feature a delicate feather on the silk between the acetate layers of the frame front and temples, creating wonderful color contrasts. Semi-precious stones are inserted in enamelled metal profiles that symbolize prosperity in the first model and applied on a two-tone metal plate with a braided effect in the second.
The Like Rock and Mind Map models have a cat-eye shape. The first has a rounded profile, featuring a metal insert with an intricate oriental-inspired decoration that makes the frame striking and dynamic. The second, slightly boxy model is adorned with semi-precious stones inserted in gold or silver metal decorations in relief that evoke the details of elegant bracelets.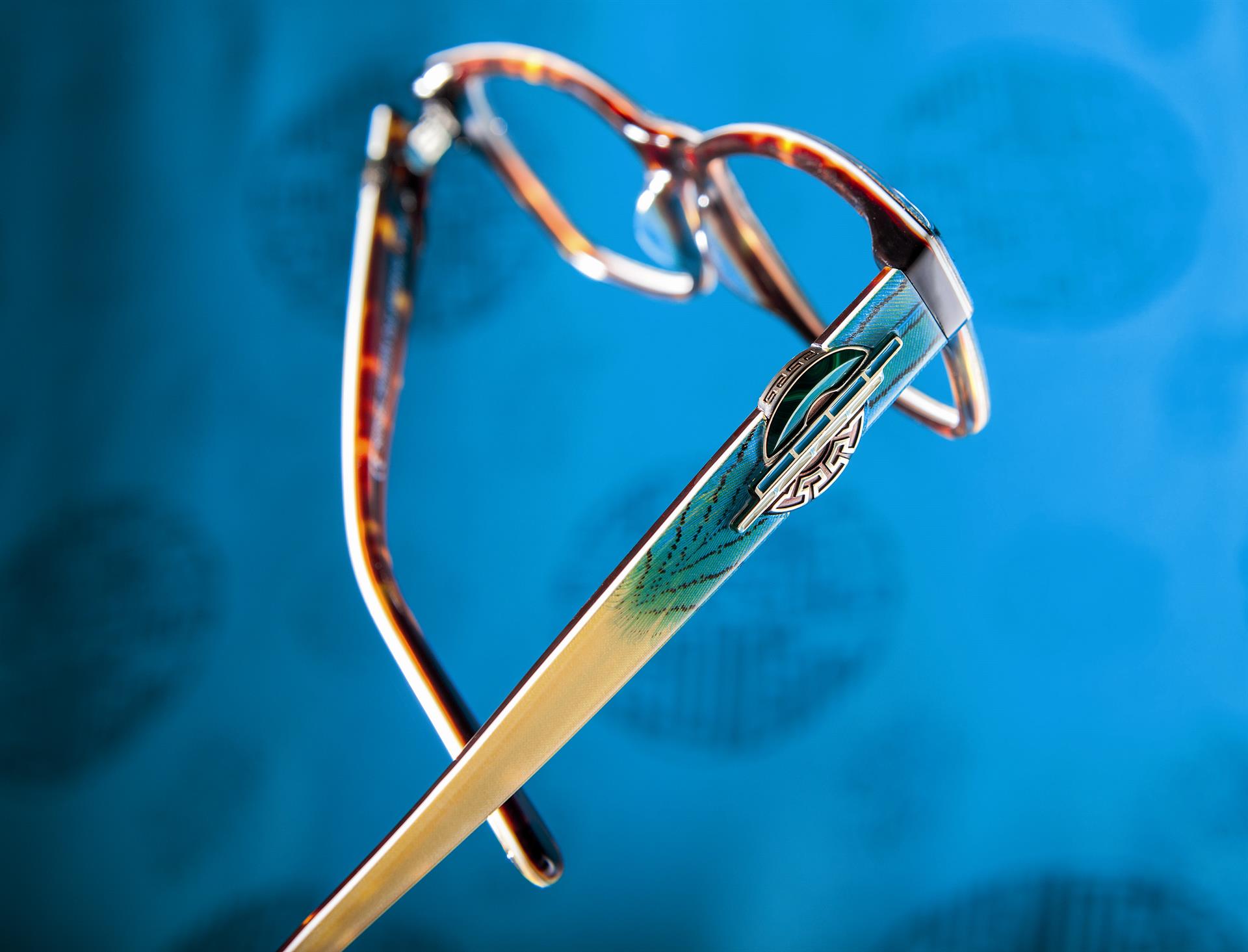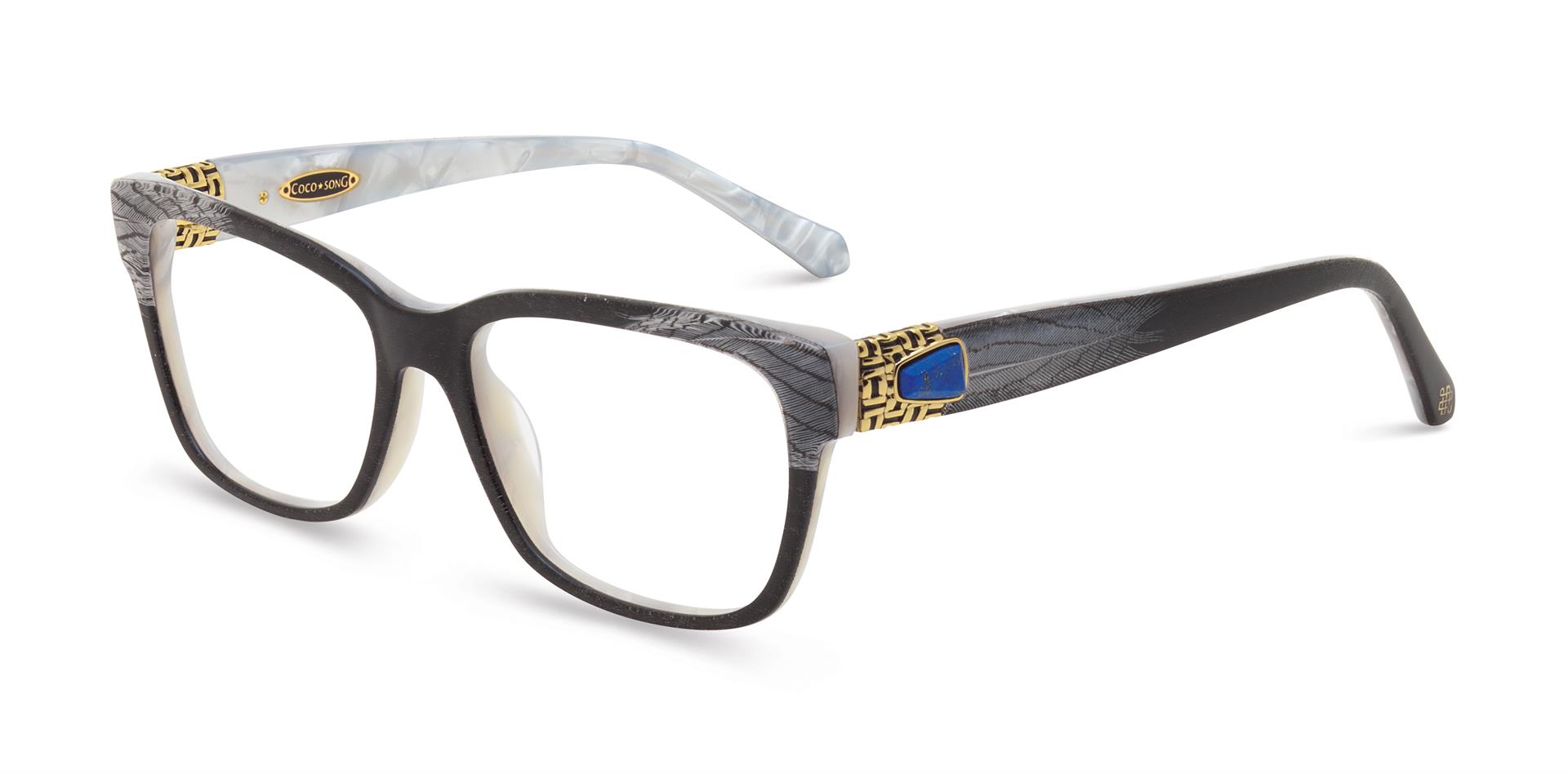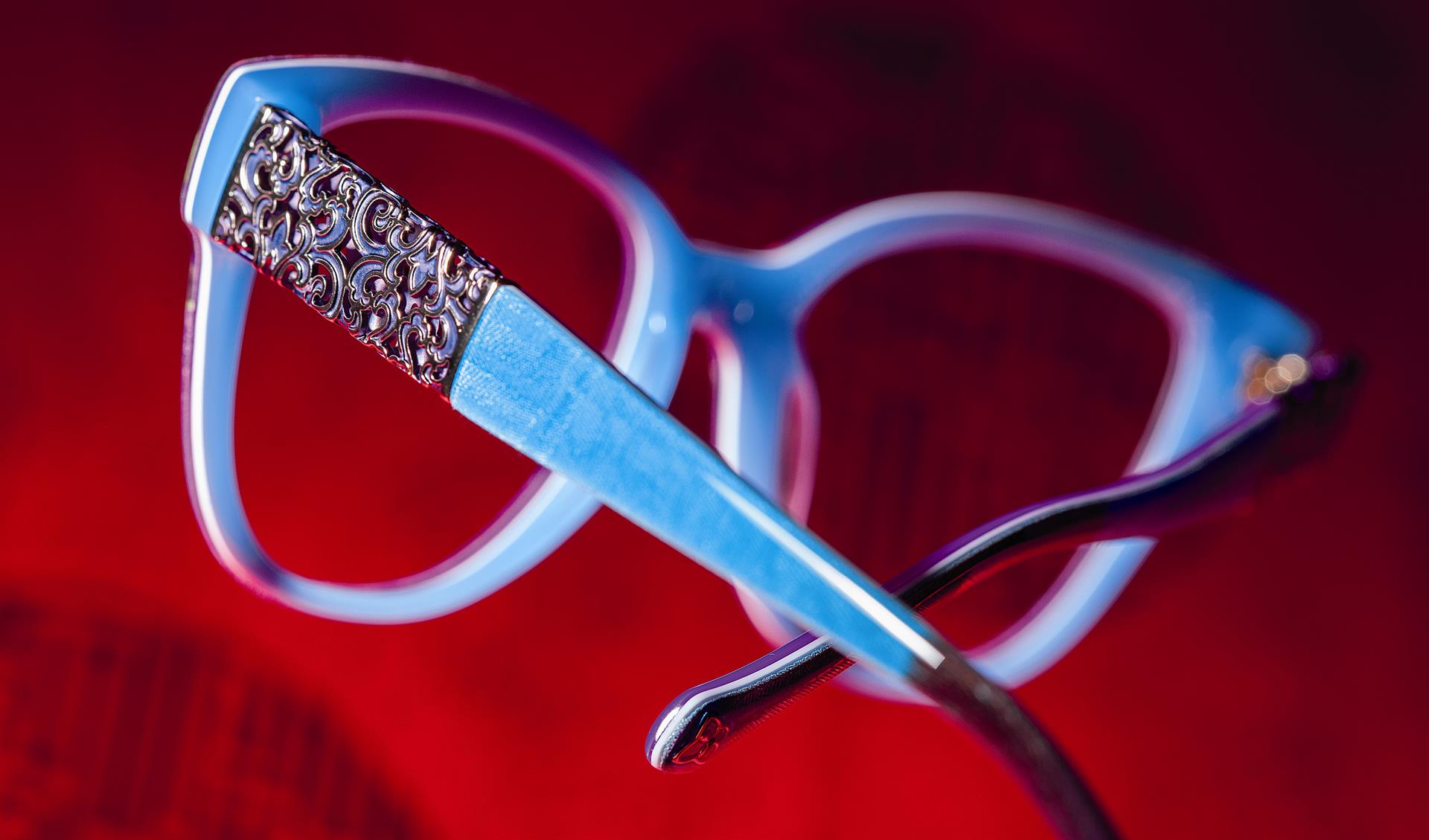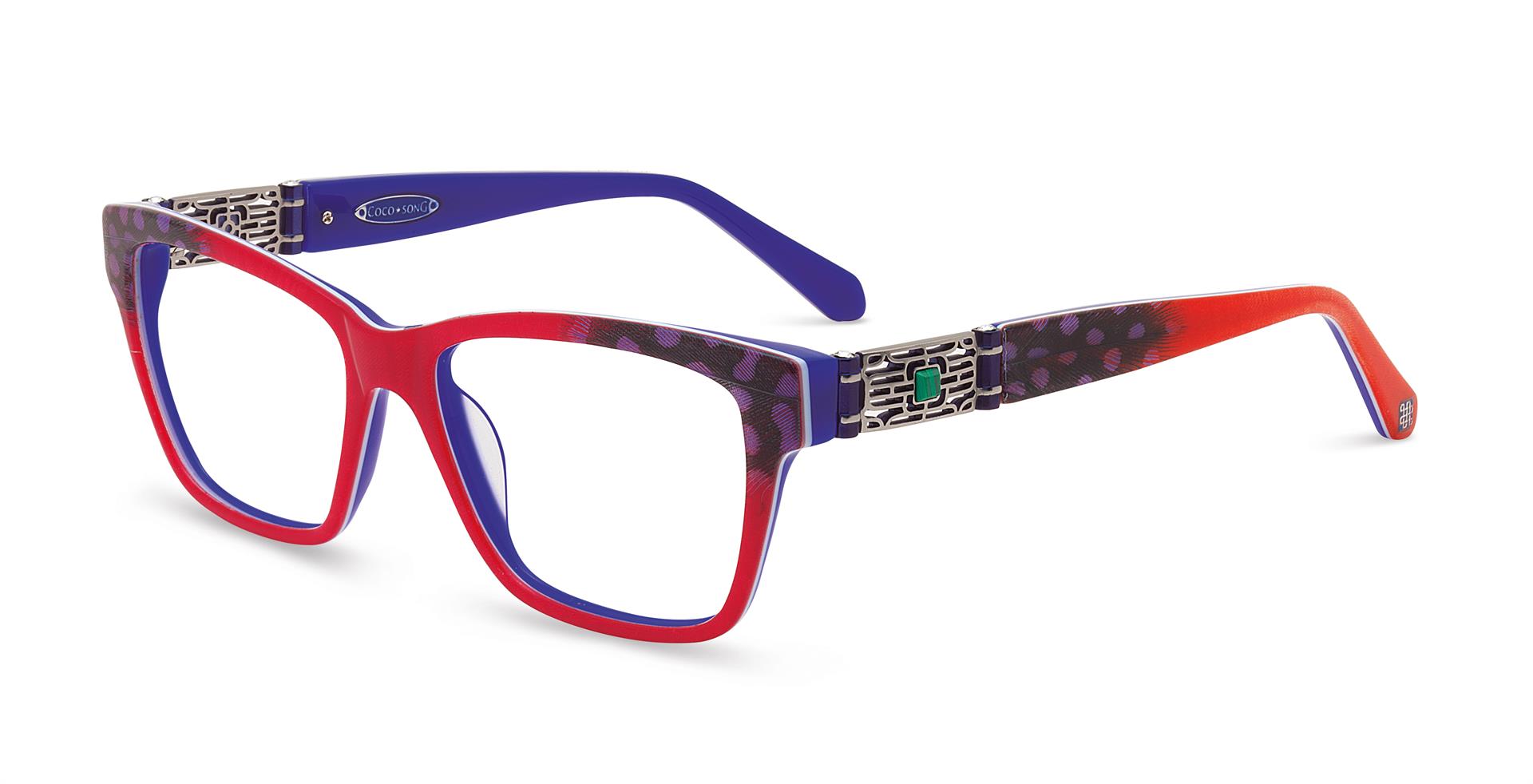 24 avril 2018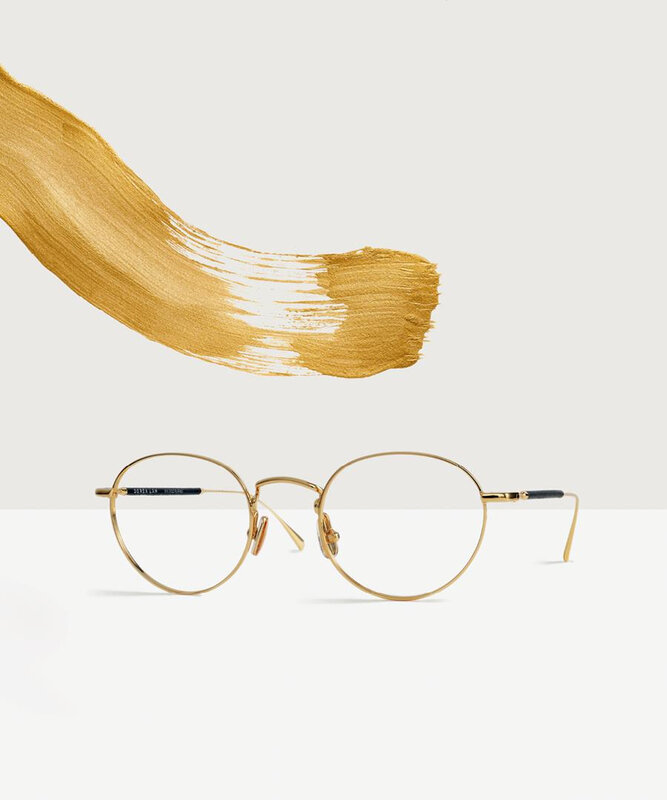 SS18 LAUNCH

18 avril 2018
KOMONO OPTICALS SPRING/SUMMER 2018
Get real. Get vulnerable. Get unfiltered.
Let's be honest, choosing optical frames is personal. They're on your face all-day, every-day. They're an extension of your identity and allow you to express who you truly are. This season, KOMONO invites you to drop the façade, lead with personality and show-off your true colors. After all, life is more interesting when uncut and unfiltered.
The Elementary Collection returns with clean design and new colorways that redefine lightweight frames.
Established favorites like the Clovis and the Maurice have received an injection of fresh colors like Scarlet and Powder Pink.
And Gold joins the collection for those seeking a look of understated luxury.
For more information about KOMONO, please visit www.komono.com