15 février 2019
Color Of The Year, Ogi Eyewear addition

In line with Pantone's pick of "Living Coral" as Color Of The Year 2019, Ogi Eyewear is releasing a few coral-esque frames for the new year: Ogi 9125 and Ogi 9127.
Both of these gorgeous styles encompass a majestic and flirtatious nature. The translucent acetates achieve a look that just pops.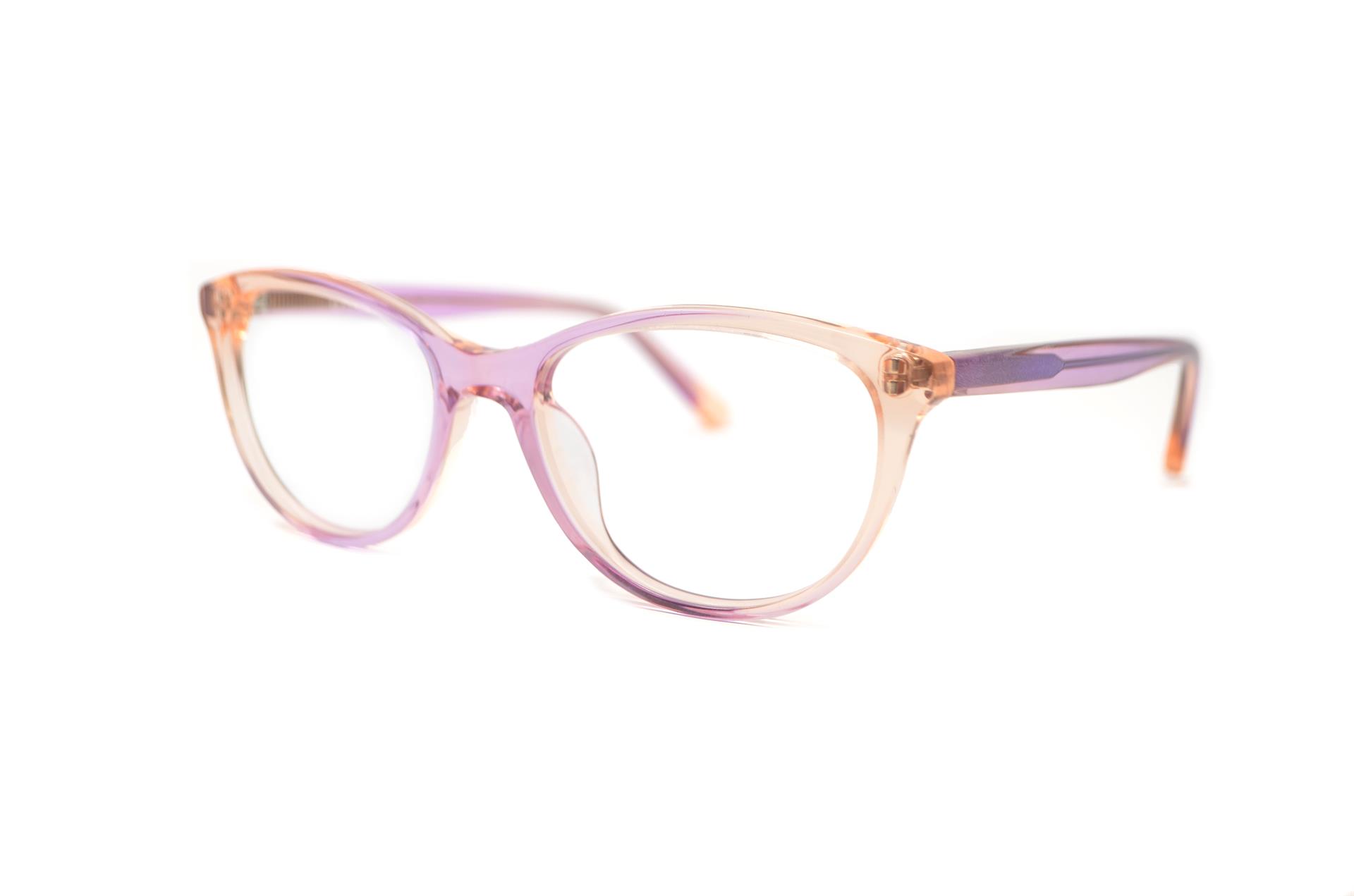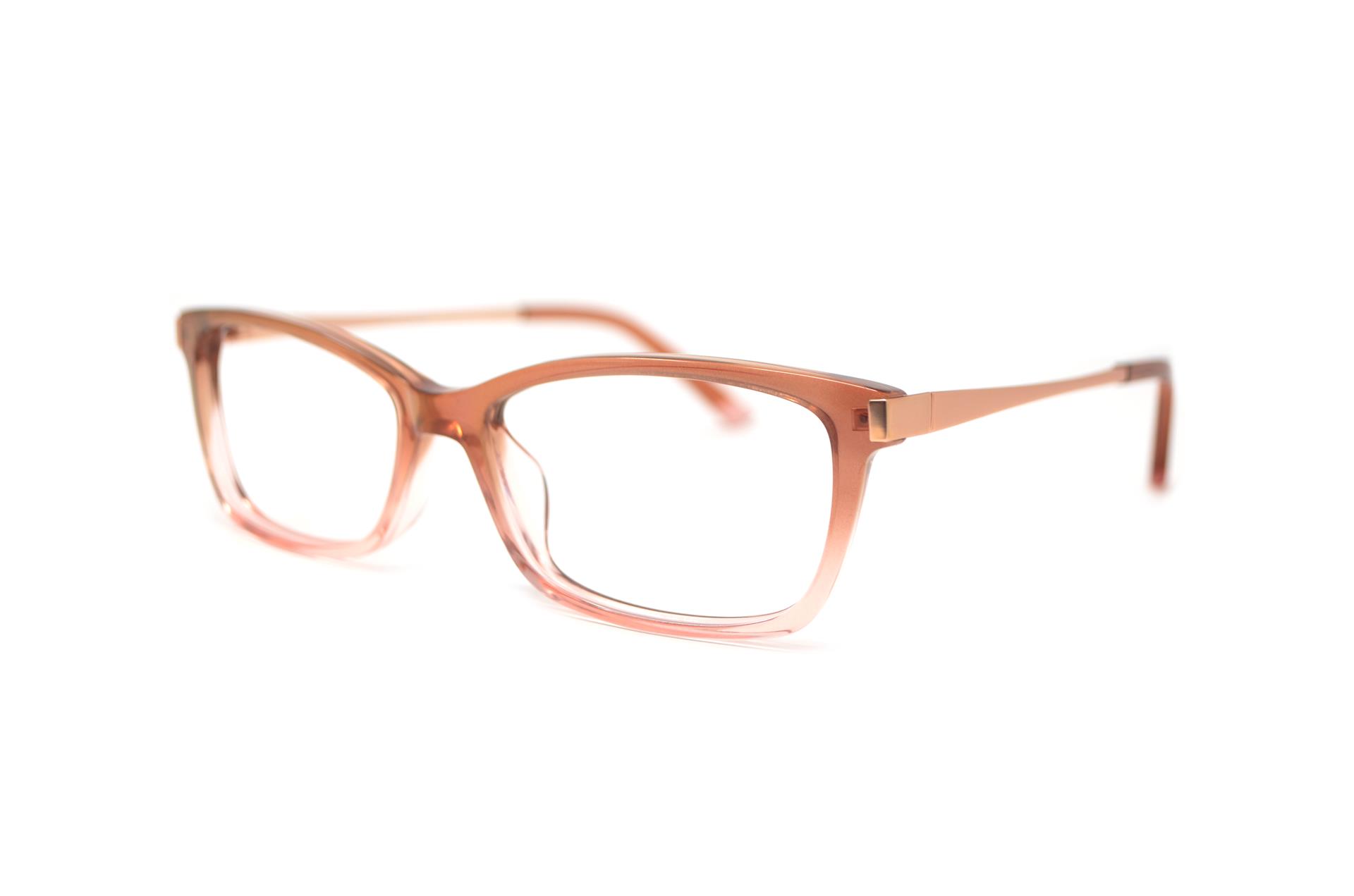 14 février 2019
KLiiK denmark January 2019 releases
The new KLiiK denmark collection offers a modern, minimalistic look for men and women requiring a narrow fit.
Keeping in line with its clean aesthetic, that is inspired by Scandinavian design, the new collection features rich colorations, custom design details, along with mixing different materials and textures to create depth and unique style elements.
Women's style K-634 features a multi-colored, hand-made acetate with metallic flecks embedded inside. This rectangular shape is finished with subtle metal end caps and is available in rich hues of green, black, burgundy and purple.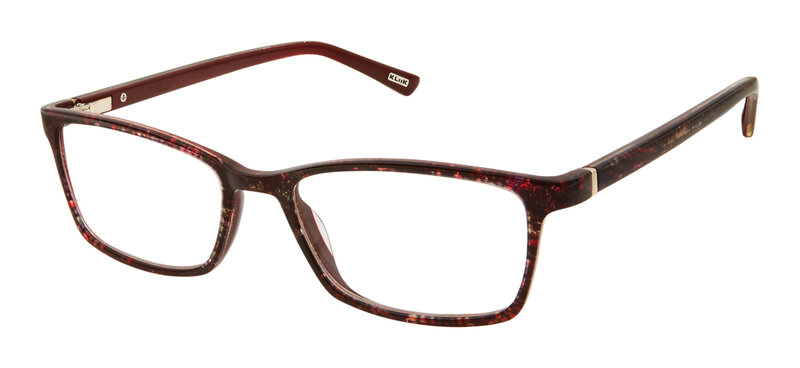 A twist on the round shape is women's style K-635. It is ultra-thin and ultra-lightweight. The eyerim is in TR-90 which is outlined by an evenly thin metal eye wire from the end pieces up to the brow bar. It creates an interesting mix of positive and negative space. The deep color palette of red demi, black crystal, black nude and turquoise red is eye-catching.
Women's style K-636 showcases an abstract, digital pattern along the browline and the temples that is inspired by moiré patterns caused by digital interference often seen in graphic design, lighting and fashion. With a monoblock front and a sleek profile, this cat-eye frame is finished with double bridge design and offered in emerald, brown, charcoal and purple.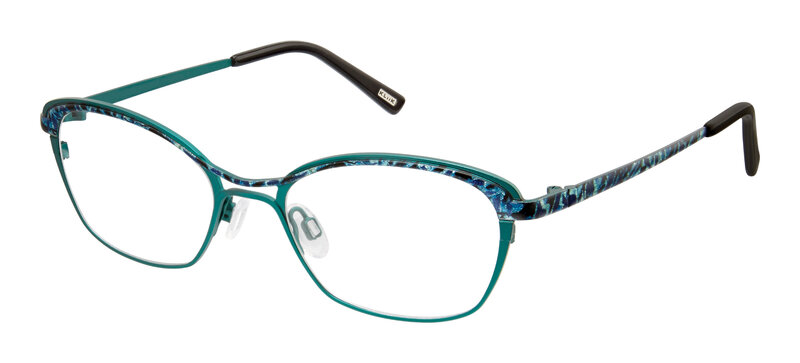 Semi-rimless women's style K-638 stands out for the intricate and multi-colored laser cut pattern exhibited on the top rim. Matching matte finished metallic temples add a hint of shine to this cat-eye frame that comes in feminine hues of rose, grey, teal and gold.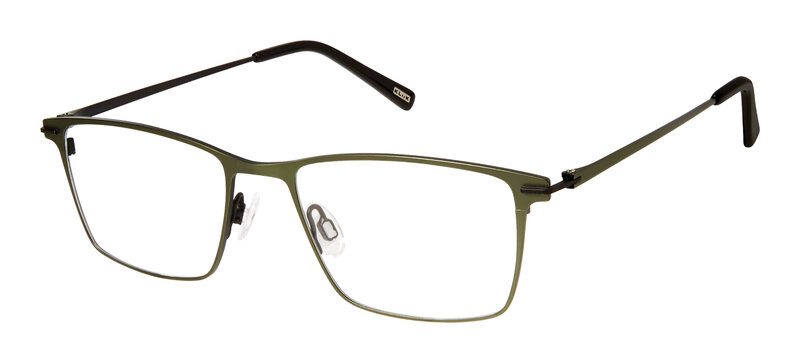 Reflecting the everlasting trend of lines in fashion, men's style K-637 uses linear design in subtle ways from the front to the tip. Line play is translated from the frame front that intercepts the end piece into the temple for a minimalist style. With a monoblock front and a classic square shape, this ultra-thin and lightweight frame is available in color combinations of khaki black, black blue and charcoal silver.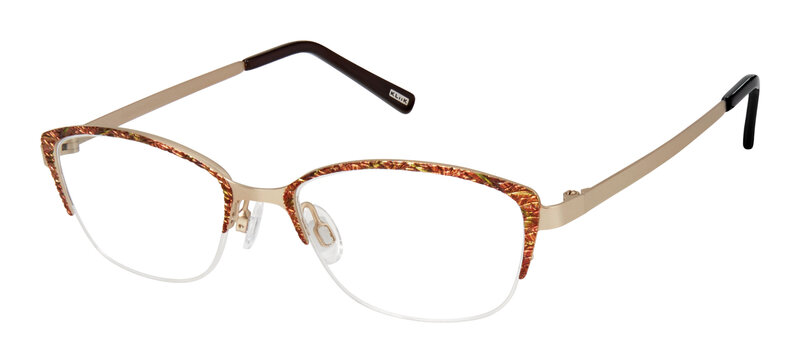 12 février 2019
ULTRA LIMITED: 2018-19 COMMUNICATION CAMPAIGN LAUNCHES
Ultra Limited – the eyewear brand owned by the youthful Italian 450 Srl, whose trademark is uniqueness, artisan craftsmanship and color – launches its new 2018-19 communication campaign.
The deliberately uncluttered, fresh, clean shots let the product speak for itself in images that visually narrate the underlying concept of the Profili Edition. This popular line of frames is known for a single-color plate coordinated with the temples that is applied to the central part of the front and combined with side ends featuring the brand's distinctive blend of colors. The vertical band of color behind the models not only contrasts boldly with the white background but, at the same time, mimics the hue of the central profile of the frames, making it the center of attention. A band of color that instantly commands center stage in the campaign, just as it does in the eye-catching styles of the Profili Edition.
Whether sunglasses or prescription eyewear, the new frames impeccably express the design, style and concept of uniqueness upon which the success of Ultra Limited is built, for a positively fashion-cued collection. As always, these personality-packed styles are hand-made in Italy through a creation and production process that makes human know-how its forte. With one-of-a-kind color combinations, they convey the allure and warmth of artisan-crafted pieces, looking more like works of art than simple eyewear. Designed to define, they impart a sought-after dash of originality and self-assured sparkle to one's look.
For more information about Ultra Limited, go to www.ultralimited.it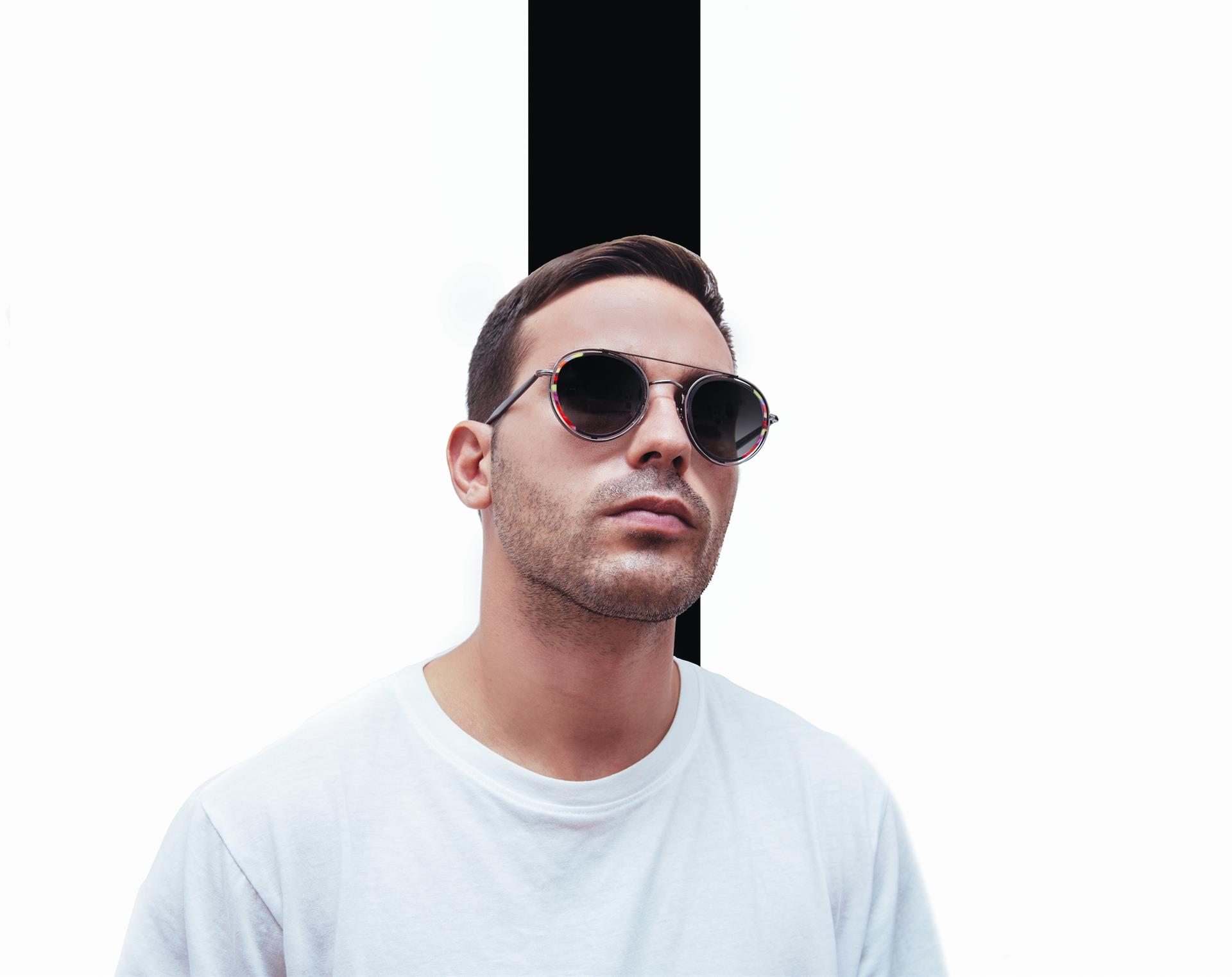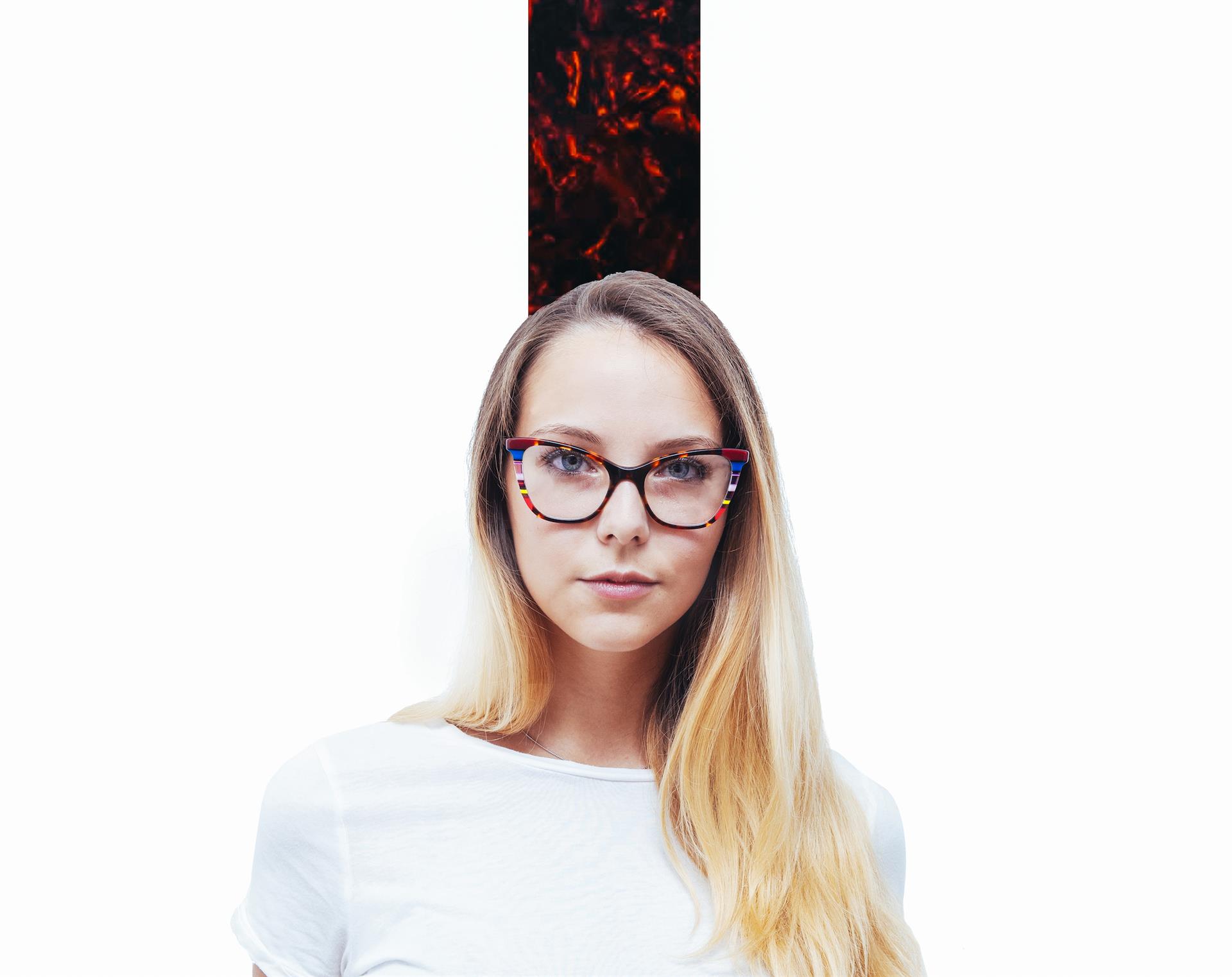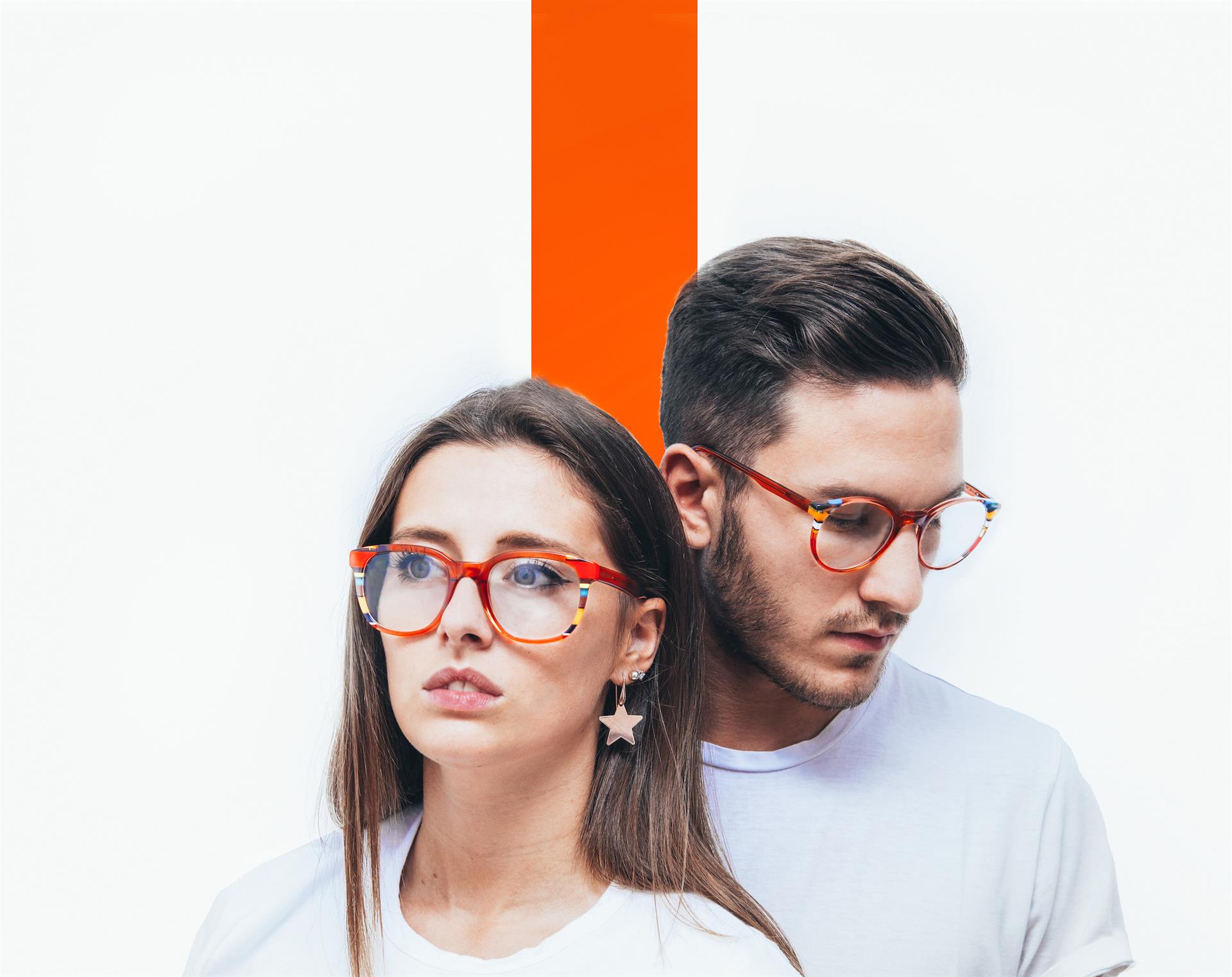 08 février 2019
EVATIK January 2019 releases
Minimalistic style and architectural design elements are elevated by high end materials in the new EVATIK collection. Deep, masculine colors and fine details create a polished look for today's modern man, striking the perfect balance between comfort and luxury.
Beveling along the top and the bottom of the brow bar gives a three-dimensional look to style E-9181. The eye rim has a contrasting color for an added touch of distinction to this rectangular frame that is available in grey black, black charcoal and brown black.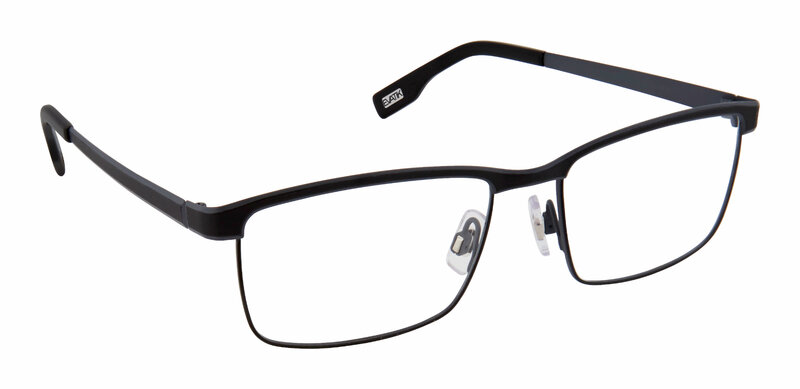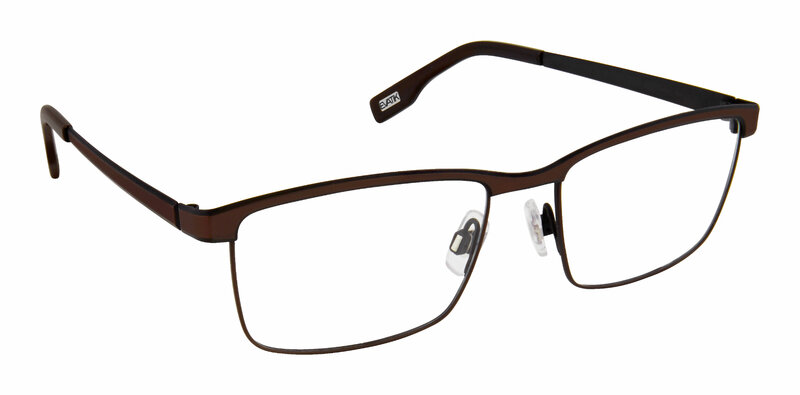 Style E-9182 is a retro inspired, ultra-thin, stainless steel round frame. A tortoise patterned acetate is overlaid on the top rim, while stylized metal end pieces and barrel temples accentuate the vintage feeling. Available color combinations are olive black, grey pewter and havana gold.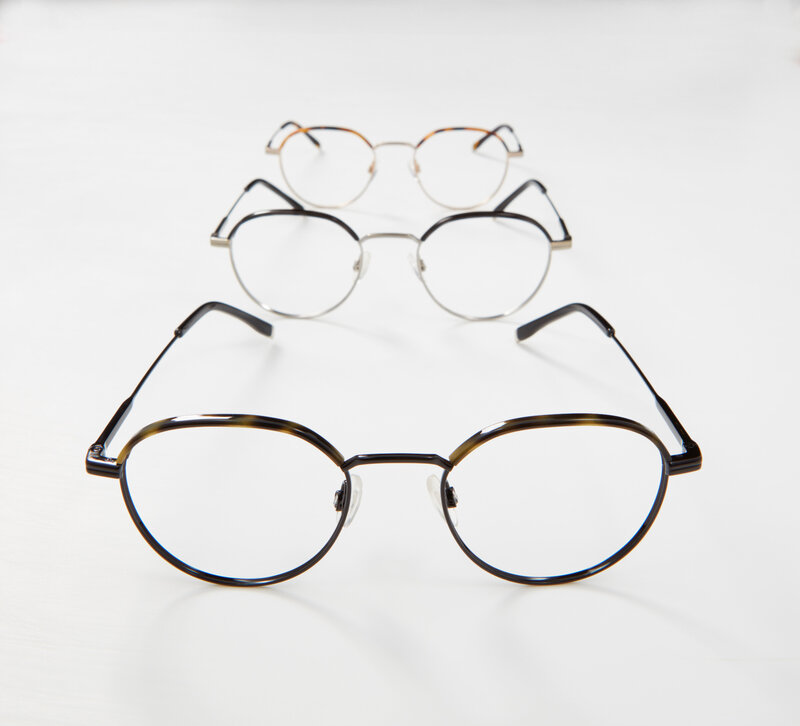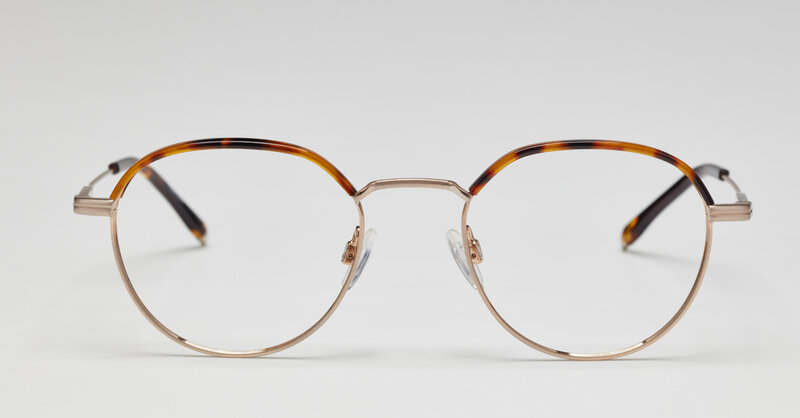 Style E-9183 features a laser cut cross hatch pattern along the brow bar and the temples highlighted by an eye rim in contrasting color. This rectangular frame comes in combinations of grey black, black slate and brown black.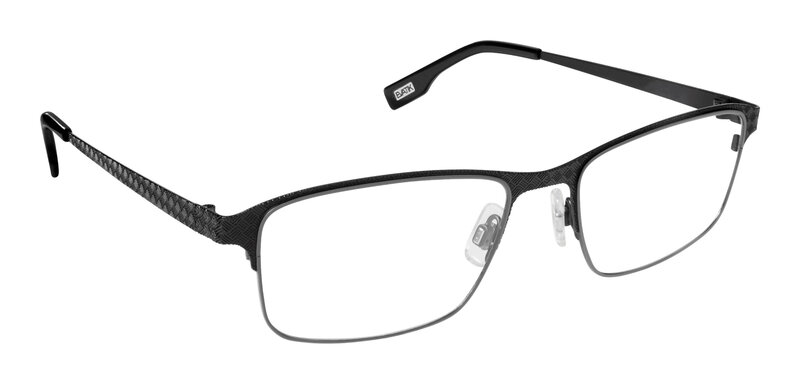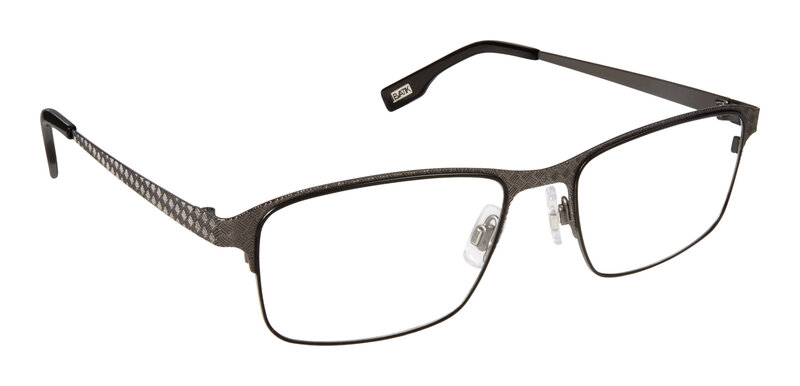 07 février 2019
FLEYE wins German Design Award
December 2018

Press release: Fleye Copenhagen is receiving the German Design Award for Excellent Product Design in the Category Lifestyle and Fashion.

The German Design Awards are the international premier prize awarded by the German Design Council, the authoritative German body for branding and design. Its goal is to discover, present, and honour unique trends in design.

Fleye Copenhagen eyewear frame "Fox" was one of more than 5,400 products presented to the jury and got awarded with the "Special Mention" in the Category Lifestyle and Fashion.

"We are beyond excited to win the award, especially because we work so hard on our collections. The German Design Award confirms our efforts to become better and better, and feels like a huge pounding of the back, which just encourages us to reach the next level." - Annette Estø, Founder and Head of Design at FLEYE Copenhagen.

The GDA are considered among the most prestigious design competitions worldwide. Special Mention awards are given to designs that feature particularly successful partial aspects or solutions – these prizes honour the commitment of companies and designers.

In its statement, the Jury is highlighting not only the lively, impish and sturdy design of Fox, that is handcrafted in 3 visible layers of a hard density cellulose acetate in combination with beta-titanium, but also the overall adaptability of the frame for individual wearers.

The ceremony will be held on February 8th in Frankfurt, Germany.

About the product
Fox is composed of three visible layers, combining solid and transparent acetate with sleek beta-titanium to create a look that is classy yet playful. Handcrafted with a hard density cellulose acetate, Fox opens a new chapter in eyewear design that ensures a new lightness and flexibility in a strong and durable frame. The acetate temple end tips and nose pads are individually adjustable for the perfect fit. Fox is made using non-toxic materials with hypoallergenic qualities, and comes with AR coated lenses.
04 février 2019
CHRISTINA AGUILERA WEARING THE AVA SUNGLASS BY KOMONO
Singer and actress Christina Aguilera wore the Ava sunglass by KOMONO after announcing her new Las Vegas residency on the Ellen Degeneres Show. This style is part of the brand's Elementary Sun Collection for Spring Summer 2019.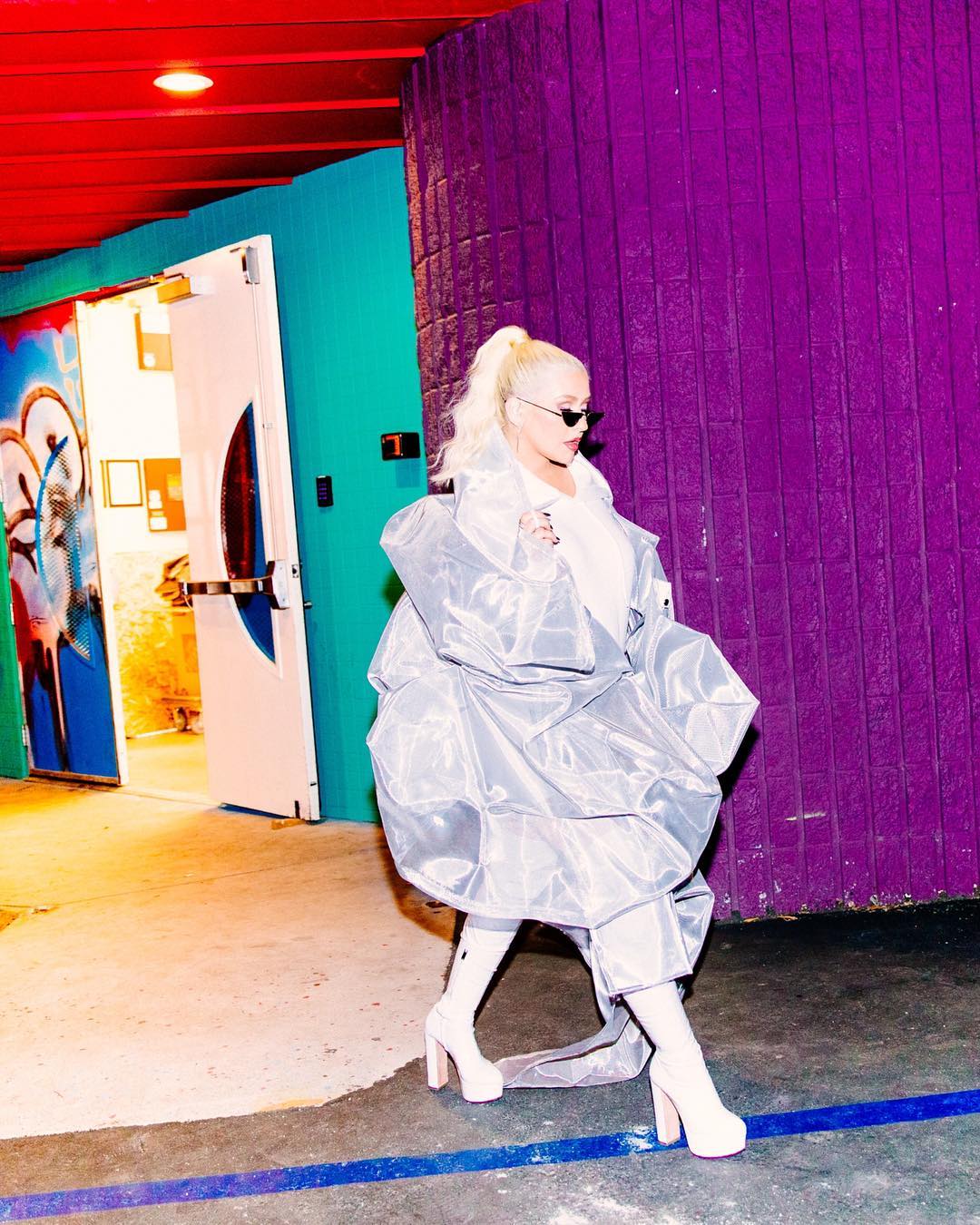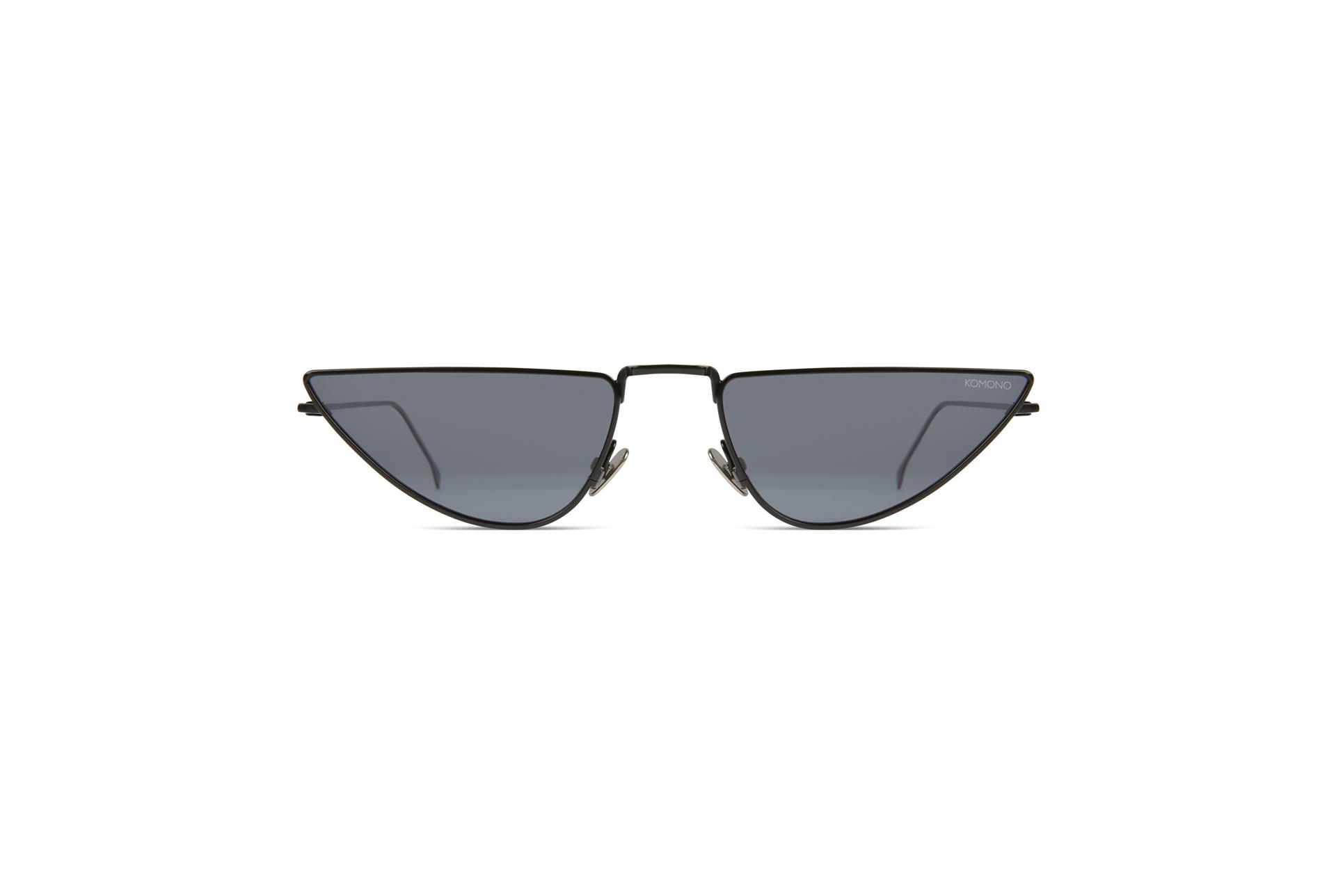 30 janvier 2019
FYSH January 2019 releases
Reflecting the latest runway looks and the color trends of the season, the new FYSH releases feature innovative material combinations, metallic hues and elegant finishes. Unique patterns, custom laminations and contemporary shapes are key to the perfect eyewear accessory for the ambitious women who embrace individual style.
Taking its direction from the upward trend of mixed materials in fashion, interior design and eyewear, style F-3620 connects metal and acetate together by wrapping a metal bar along the brow and piercing it through the end piece to seamlessly connect with the temples. The matte finish on the metal is a contradictory compliment to the polished hand made acetate, providing depth and definition to the brow. Available color options are honey amber black, black matte gold, crystal palladium and nude gold.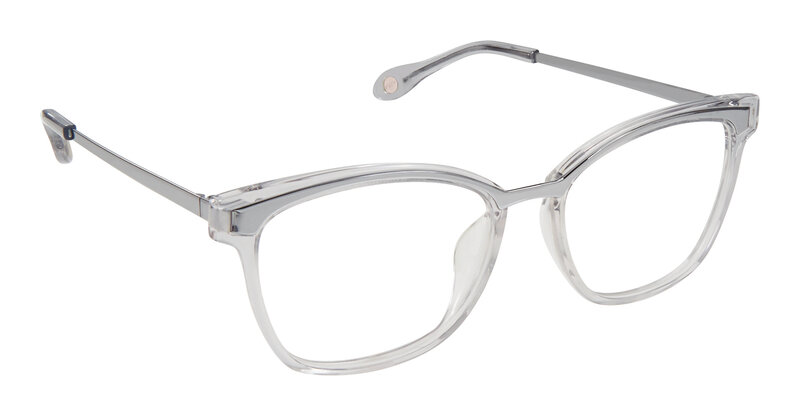 Evoking the pattern of open weaved fabrics, style F-3621 features an uneven pattern along the edge of the top rim and the temples that is enhanced with two tone coloration. Custom design details such as looped end pieces, high polished temples and metal temple tips provide an opulent finish. With a perfect balance between its bold square shape and its thin profile, this frame comes in rose gold burgundy, black gold, brown gold and gold brown.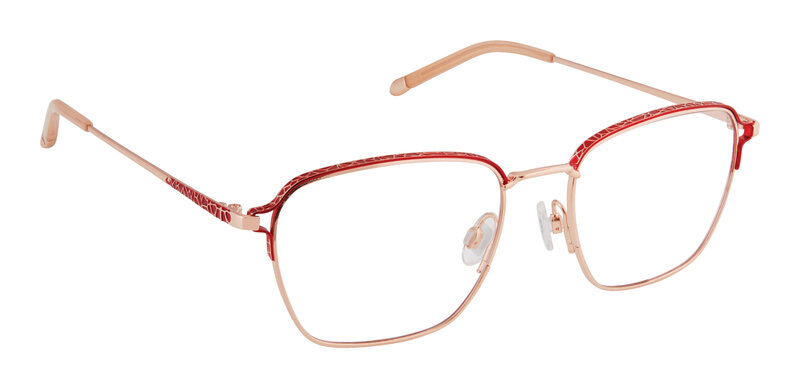 Metallic hues give a classic yet contemporary look to style F-3622, a sleek looking modified round frame constructed from a monoblock sheet. Its three dimensional design is achieved through precise laser cutting, revealing a dual shape rim that is accentuated by matte and shine and two tone finishes. An eye-catching pattern engraved along the temples and custom metal temple tips provide the finishing touch to this style that is available in black gold, rose and brown gold.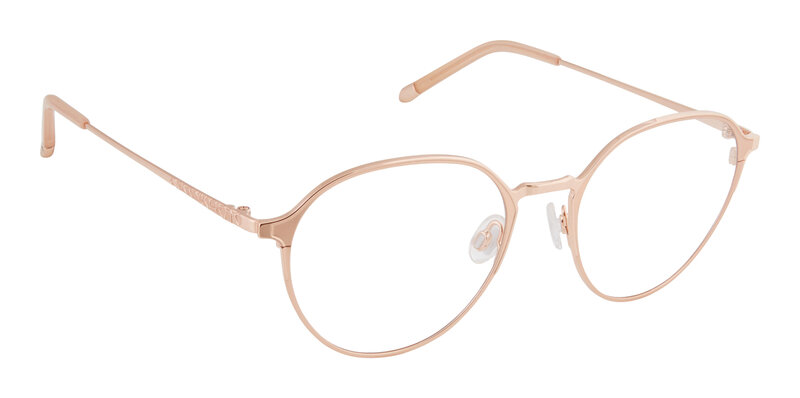 Style F-3623 features a new take on crystal acetate in eyewear: layers of hand made crystal acetate are laminated with a stylized metallic brow bar in contrasting color. The end pieces are carved to mirror the triple metal curves laminated into the acetate, while matching metallic temples make for a polished and elegant finish. Available colorways are blush rose gold, grey gun, crystal gold and nude gold.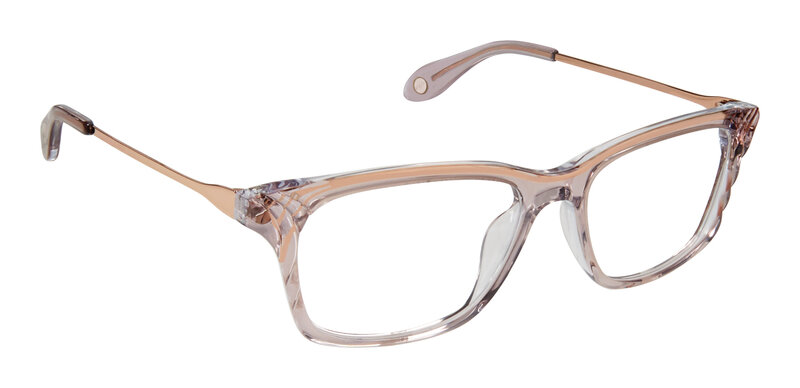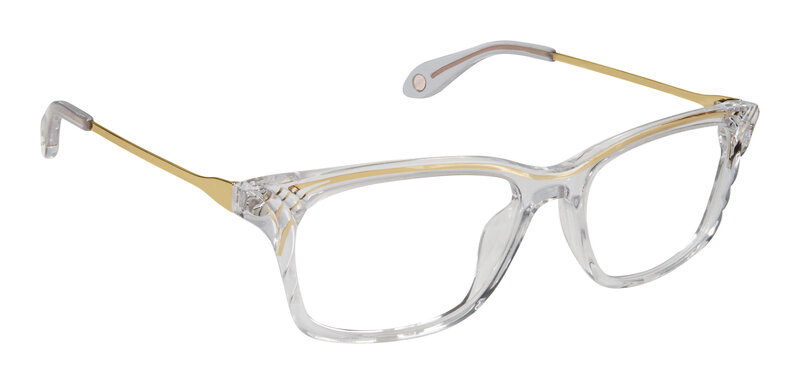 29 janvier 2019
The Giving Season from Ogi Eyewear
MINNEAPOLIS, MN — It's holiday season so that means it's time to start spreading a little joy and cheer with brand new frames!

Como - Red Rose
Sharp colors and finely tuned contrasting are just a few key features of the Como. Handplaced working rivets add to this well-to-do frame build as well as the sternly cut lines to bring a level of distinction to any wearer. The petite sized Como is the perfect option in the Red Rose line for that elemental step up in style.

Pavia - Red Rose
The Pavia takes pieces of standard design and blends them together for a look of intricacy and intrigue. Flirty by nature, this cat eye shape shows off its contrasting metals and designerly shielding along the temple rim, keeping an aura of mystery throughout.

Ives - Seraphin
Retro in style and vibes, the Ives adds an element of maturity to the Seraphin collection. With accented detailing along the hinge and inner frame, the Ives delivers an almost elemental tone with its earthy colored options and relaxed shape.

Xenwood - Seraphin
The imaginative art deco themes within the Xenwood call upon any seeking adventure. Along with the gorgeously soothing color blends, carved temple pieces only add to this true work of art. The Xenwood creates a story of wonder and intrigue.
Marketing
Counter cards, frame stands, and banners are available upon request.
28 janvier 2019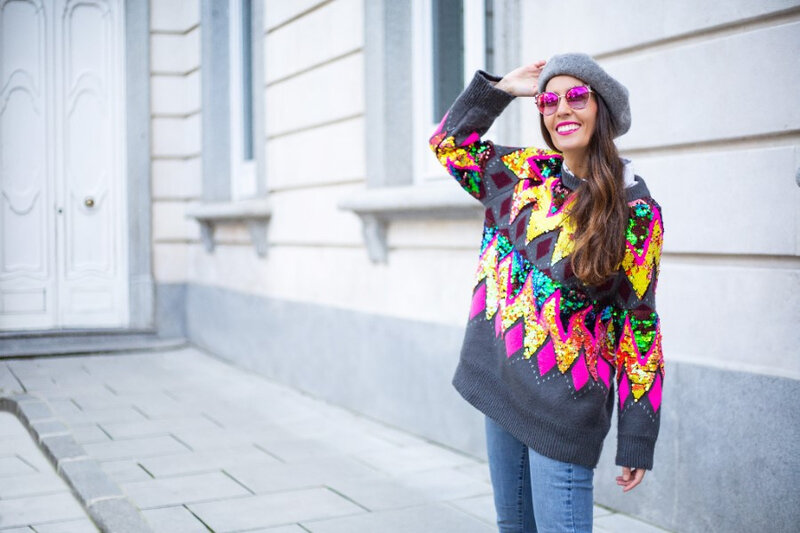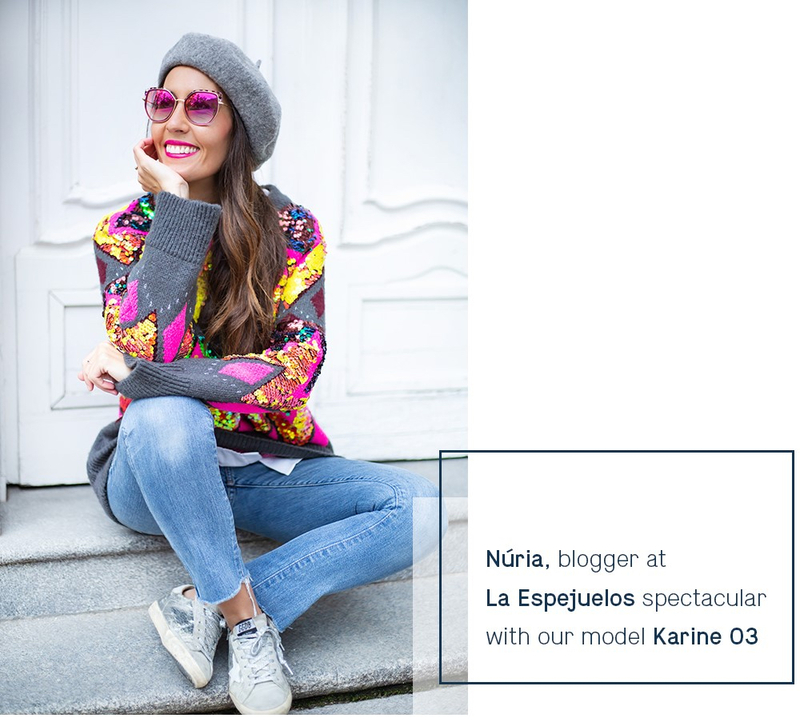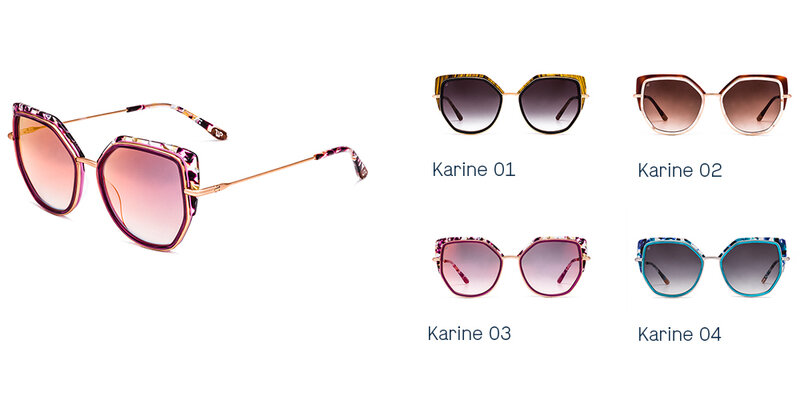 25 janvier 2019
LUNETTESFACTORY.COM ADOPTE LES CODES DU PREMIUM CONTEMPORAIN
ET ADAPTE LES PRIX AU MARCHE D'AUJOURD'HUI.
Proposer un produit créateur premium à l'opticien et l'aider à recréer de la marge commerciale ?
C'est le but que s'est fixée la plateforme LUNETTESFACTORY.COM dans une conjoncture optique et économique qui pousse l'ensemble des acteurs de la filière à rebattre les cartes et à transformer leur offre et leur expertise.
« Dans cette nouvelle donne, les opticiens vont chercher des alternatives, des options et nous représentons une solution facile, immédiate, qui est prête et qui fonctionne. La plateforme LUNETTESFACTORY.COMs'inscrit en véritable partenaire avec l'opticien, c'est un vrai contrat de confiance. » déclare Cyril Vigier, Fondateur.
Grâce à un modèle économique en phase avec l'offre et la demande, la plateforme - dont l'objectif est de devenir un acteur et un choix incontournables lors des décisions d'achats de montures – met en avant les raisons qui vont inciter les opticiens à l'adopter.
Ø Grâce à la qualité d'une première collection – Zupa Ztar – qui se veut technique et facile à la fois – technique par l'utilisation de matériaux nobles comme le pur et le beta titane ou l'acétate haute densité conférant légèreté et confort – facile à vendre pour qu'à peine livrées en magasins, les lunettes trouvent preneurs au plus vite, de quoi faciliter le sell out et la gestion du stock.
Ø Grâce à l'identité stylistique de chacune des collections – cela passe par un design épuré, des formes équilibrées, des tailles proportionnées et des combinaisons de couleurs simples – l'importance toute particulière donnée aux petits détails qui font de chaque lunette un objet unique – ciselage de certaines pièces, enjoliveurs métalliques insérés dans les manchons ou encore architecture 3D – autant de critères qui donnent de la valeur ajoutée et positionne chaque lunette sur le segment premium contemporain.
Ø Grâce à la qualité de l'environnement produit – un packaging qui respecte la même charte de qualité via un étui et une chiffonnette sobres, épurés et élégants ou le display-totem proposé pour les magasins dans le même ADN.
Ø Grâce à la qualité et à la facilité du service – plateforme pensée et créée pour répondre aux besoins des opticiens – il suffit de se connecter, de faire son choix avec l'aide de nombreux filtres, de commander avec une expédition sous 48H, ou de retourner gratuitement les produits qu'on ne souhaite pas garder – SAV 2ans.
Ø Grâce à la politique de prix – les produits sont proposés au prix le plus juste afin de permettre à l'opticien de maintenir une marge commerciale réellement rémunératrice.
« Chez LUNETTESFACTORY.COM nos prix sont justes mais nos exigences sont élevées. Bien plus qu'une plateforme en ligne, c'est une approche tournée vers les besoins des opticiens. On les aide à retrouver du temps pour leur métier, pour leurs clients et à recréer de la marge commerciale. Ils seraient fous de ne pas essayer ! » affirme Cyril Vigier, Fondateur.
20 rue Voltaire – 93100 MONTREUIL- FRANCE