KLiiK denmark Spring 2017 Collection
Inspired by Scandinavian design and key fashion influences, KLiiK denmark translates the boldness of Northern European design into 6 new styles for Spring 2017. Subtle patterns are combined with crystal clear materials and the same intriguing color combinations seen on the latest fashion runways, creating easy to wear styles with a unique, edgy look.
For the ladies, 4 new styles featuring fun textures and superb colors are released this spring.
Feel free to express your camouflage passion with the new KLiiK denmark models K-578 and K-579!
Stainless steel frame K-578 exhibits a very thin silhouette and an abstract micro camo inspired print, laser etched on the front and the temples, that provides depth and texture. This full-rim style is available in eye-catching color combinations of Brown Gold, Teal Silver, Black Emerald and Red Ink.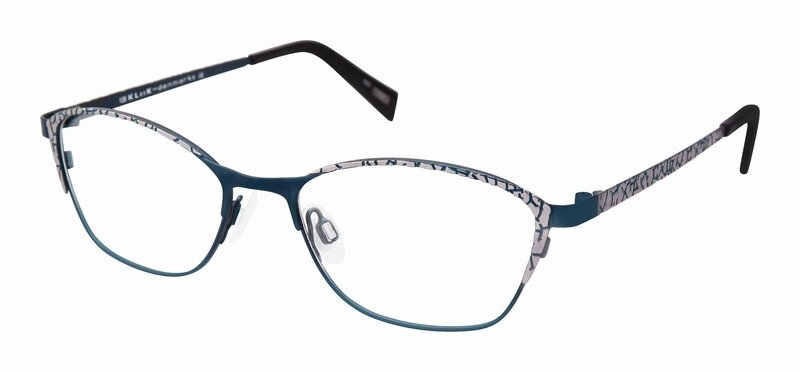 Model K-579 is also constructed from stainless steel and showcases a camo inspired print on the end pieces and the temples. This semi-rimless frame is offered in stunning hues of Brown Demi, Raspberry Demi, Aqua Demi and Black Demi.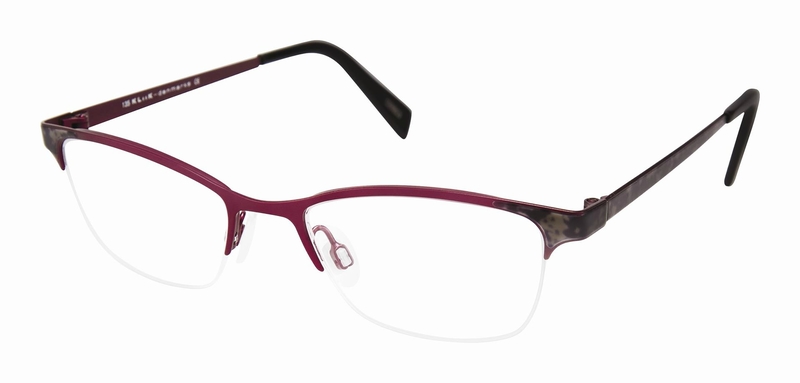 Capitalizing on the growing popularity of mixed material frames, K-580 is fun, flirty and innovative. The rich two-tone color blocking on the acetate front is achieved by a new patented process that raises the second layer of acetate to the forefront for a clean, interesting look. The glossy two-tone stainless steel temples are colorful and unique and complement the modified square silhouette. K-580 is available in playful hues of Indigo Violet, Burgundy Blue, Teal Berry and Black Crystal.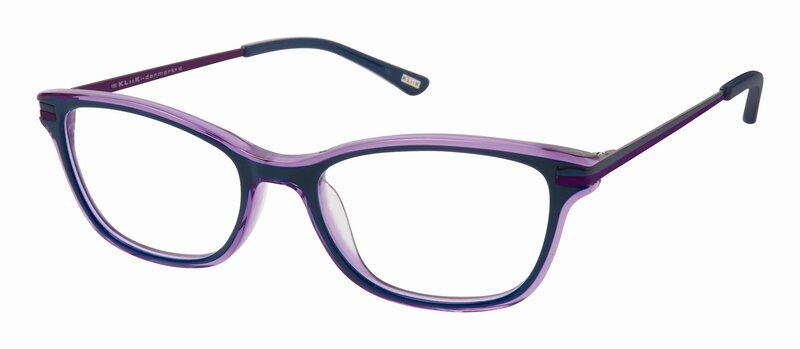 For a more quiet and gentle look, model K-583 features a digitally printed colorful pattern along the edges that is inspired by the calming, crepuscular rays of twilight. K-583 is available in refined matte color combinations reflecting the key color trends of the season: Black, Brown, Mulberry and Cobalt.